by Katie Ritz (5-minute read)
When Ramón Dominguez approached the starting gate for the seventh race at Aqueduct on Jan. 18, 2013, he was already off to what most consider a great day of racing. For a three-time Eclipse Champion, it was just another day on the job. He had run in the money in three of his four starts already that day, and had blown the field away by over five lengths in the second race.
The weather was clear and the track was fast. But the picture-perfect day turned quickly when Dominguez was tossed from his mount as the horse clipped heels and stumbled while waiting for an opening.
After my injury, the chapter about my life as a jockey closed. But since then another chapter has opened, and I'm still involved in racing and happy to be a part of this big family in many different ways."
Five months later, Dominguez announced his retirement as a jockey due to traumatic brain injury at the age of 36.
It has been seven years since Dominguez's name was listed in a racing program, but his influence today is still impacting the racing community. "After my injury, the chapter about my life as a jockey closed," Dominguez said. "But since then another chapter has opened, and I'm still involved in racing and happy to be a part of this big family in many different ways."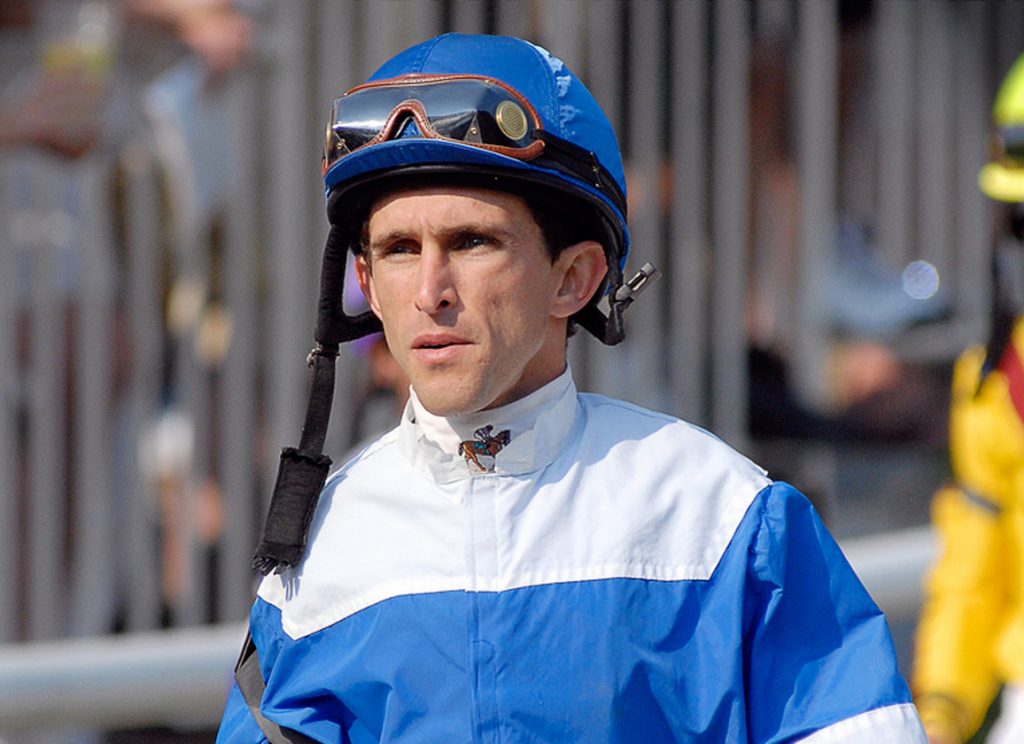 A native of Venezuela, Dominguez fell in love with the sport at the age of 13. "When I was 15, I tried show jumping, and then shortly after that I started getting on racehorses," Dominguez recalled. "I rode in Venezuela for a year and a half before coming to the United States in 1996."
It didn't take long for the young jockey to find success. In 2001, and then again in 2003, he was the winningest jockey in the United States. In 2004, he got his first Breeders' Cup win aboard Better Talk Now (Talkin Man) in the GI Turf. He went on to capture two more Breeders' Cup victories with Hansen (Tapit) in the 2011 GI Juvenile and Little Mike (Spanish Steps) in the 2012 Turf. He was also the regular rider for three-time Eclipse Champion Gio Ponti (Tale of the Cat). Together, the duo brought in six Grade I victories.
Dominguez topped the earnings list for jockeys three consecutive years from 2010 through 2012, gaining Eclipse Awards each year concurrently. On his home circuit in New York, he was the leading rider for four straight years from 2009 to 2012, and in 2012, he became the second rider alongside Hall of Famer John Velazquez to win six races on a single card at Saratoga.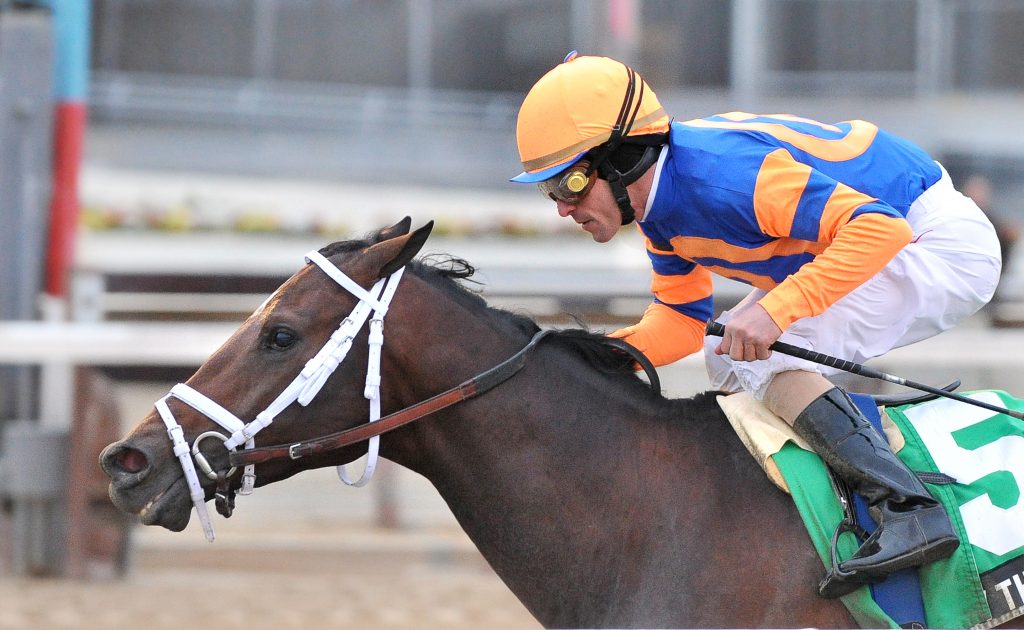 Dominguez had reached the height of his career when it all came to a sudden end, so it would have been understandable to have been upset about losing the accolades or the missed opportunity for more Eclipse Awards and new records. But Dominguez was more devastated about missing the routine of the job he loved, the everyday moments that made up his day as a jockey.
"Initially, I wanted to stay away from the track, because it was too painful with the memories of riding and the people I had grown close with," Dominguez said. "My wife was the one who pushed me. She said, 'You need to go to a track,' and I really had no say. So I went to the track and had a good day."
One visit led to another, and eventually it was something Dominguez looked forward to doing. "Of course now I love coming to the track," Dominguez said. "Not only to watch the races, but also to see and visit the people that have become like family."
Today, as a National Museum of Racing's Hall of Fame inductee, Dominguez is not only a fan of racing, but also an advocate for the sport with a passion for improving the industry.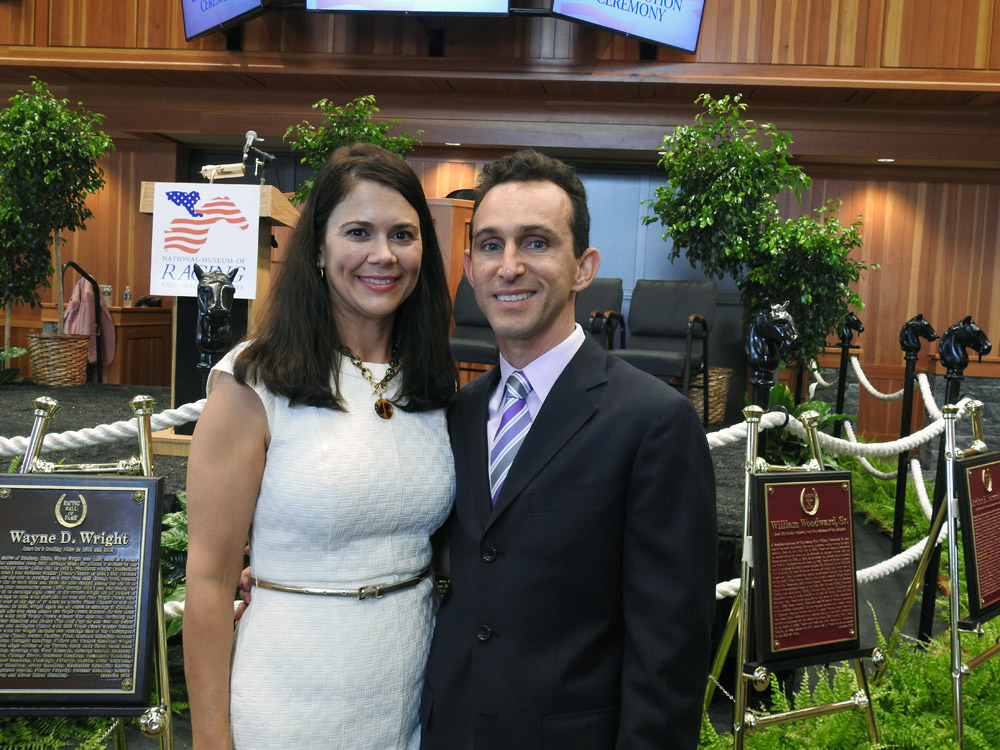 He currently serves as president of the New York Race Track Chaplaincy, which serves the community of over 3,500 backstretch workers and their families in New York.
"Prior to my retirement from racing, I was already involved with the Race Track Chaplaincy," Dominguez said. "It is an amazing, vital part of our sport, so I'm really happy to serve in this position today. They do a great job of providing to families on the backstretch, which is really the backbone of racing."
Dominguez is also involved with the Permanently Disabled Jockeys Fund (PDJF). "I think we have done a good job of not only caring about, but also bringing awareness to the needs of these disabled athletes. I am happy to be a part of the PDJF and help in any way I can."
But Dominguez said there is more to be done. "I would love for these recipients to receive more help financially. Right now it's roughly $1,000 a month, which is a big help to them, but really not enough. So we are working not only to support this organization, but to bring it to another level."
We are at a pivotal point in our sport, and I'm happy to see that we are beginning to come together to solve these issues."
During his career as a jockey, Dominguez came up with the idea for a more humane riding crop. After his retirement, he worked to make his idea a reality. The result was the 360 Gentle Touch (360 GT) Riding Crop, a cylindrical, highly cushioned crop with improved shock absorption. The product garnered quick favor with jockeys in 2019, and it was used in many of the year's top races including both the GI Kentucky Oaks and the GI Kentucky Derby.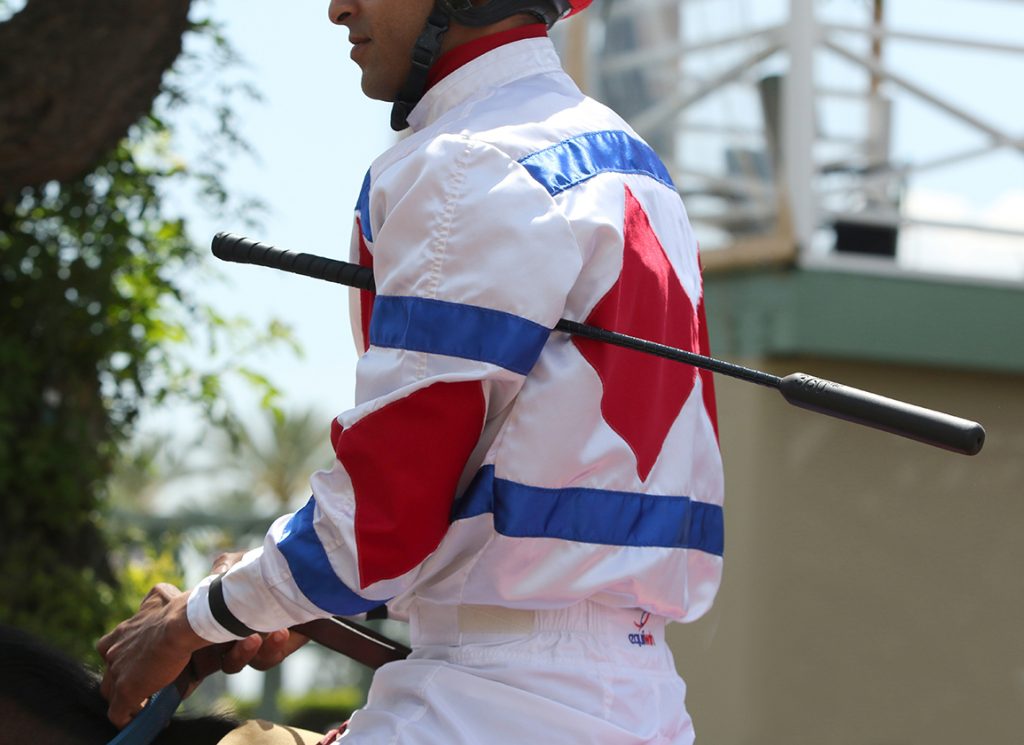 Dominguez said that jockeys have been very supportive of the 360 GT. "Most jockeys are aware that anymore it is not a choice whether we make changes. Those changes can come in different ways, whether it be coming up with a more defined way of usage of the riding crop, as well as adopting improved equipment like the 360 GT.
"We are at a pivotal point in our sport, and I'm happy to see that we are beginning to come together to solve these issues," said Dominguez. "I think the 360 GT has a place in racing because it's contributing to the well-being and safety of the sport itself."
These days, Dominguez travels a good deal with his various organizations, but also enjoys time at home with his family.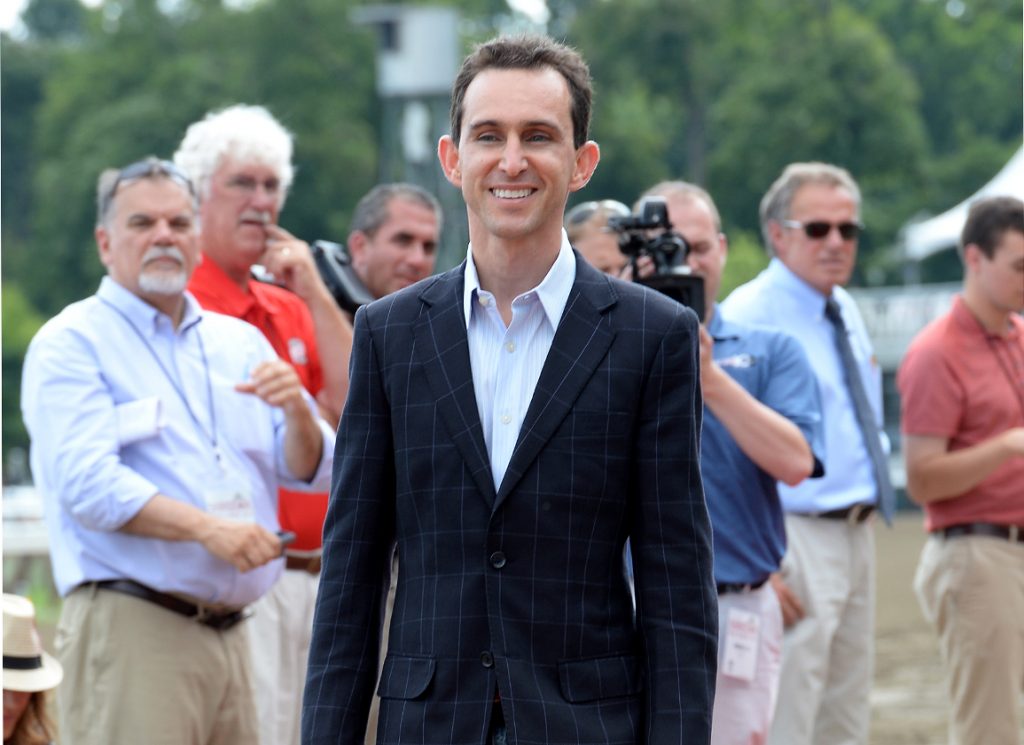 "When I'm at home I get up early and make breakfast for the kids before they go to school. That's always the highlight of my day. I also enjoy running. Some days I may run a couple miles and some days I run 10. I enjoy the training aspect of it, but it's also something that is good mentally to be able to zone out for a while."
Dominguez said he is looking forward to seeing where the new year takes the industry. "The year is 2020, but in many ways this sport is still living in 1950," he said. "While it is important to conserve our history, there are many areas where we need to evolve. I see that in the midst of all that is happening right now, good things are emerging and people are finally realizing that we need to come together and do something.
"It's an honor and a privilege for me to be a part of this community. Even though my days as a jockey are over, I still feel that I have a huge commitment to this sport. I'm happy to be a part of such a wonderful industry and I'm very positive about the bright future that our sport will have."