by Kelsey Riley (6-minute read)
Step onto the streets of Buenos Aires, and the city will grab hold of your senses. Buenos Aires is a multi-cultural hodgepodge; Latin charm abounds, brought to life by the ultra-friendly locals and frequent outbreaks of tango, and is punctuated by stunning European architecture that pays homage to the city's Spanish and Italian influences. Stunning street art splashed all around adds a modern and edgy flair.
Buenos Aires is South America's most visited city, and to give it the time it deserves would require more than just a few days. It is possible in that time, however, to take in some pretty spectacular highlights, and the timing is just right for the Mar. 14 G1 Latinoamericano at San Isidro Racecourse, followed by the Gran Venta Selecta yearling sale the next day.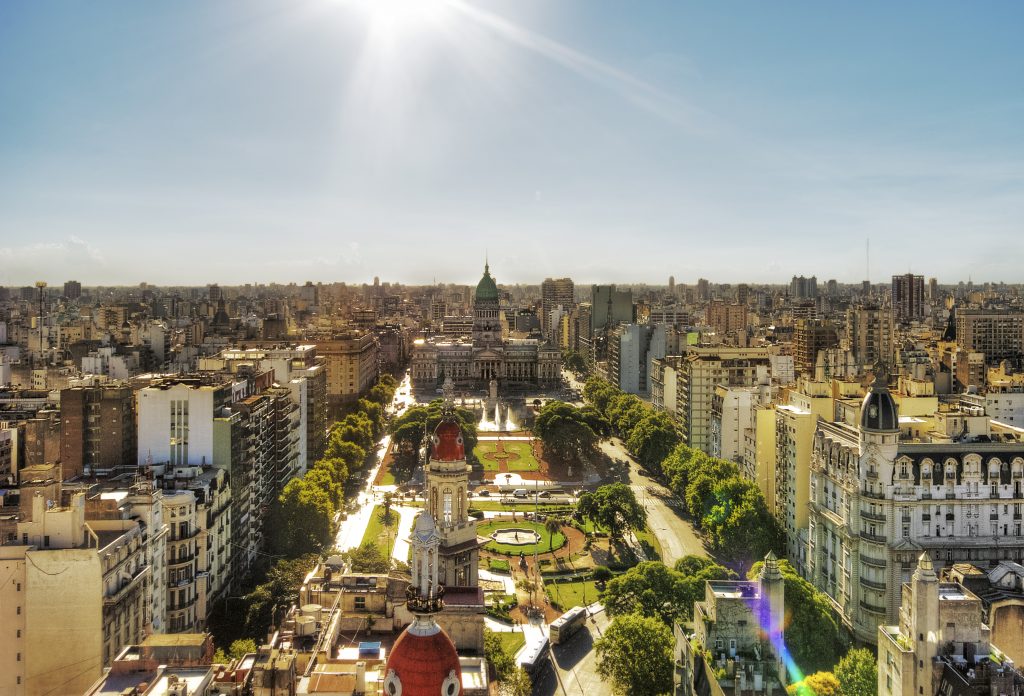 Step onto the streets of Buenos Aires, and the city will grab hold of your senses.
It turns out that late March is a pretty great time to experience Buenos Aires. The autumn climes may seem chilly to the locals, but for those of us coming from the North, temperatures in the high 60s and low 70s are more than welcome as our parts of the world break out of winter.
Buenos Aires is divided into 15 districts, with some sub-districts among them. Among the popular areas for tourists is Palermo, the city's largest district. I stayed in Palermo's Fierro Hotel, where rooms run from $170 a night for a standard double room up to $280 for something more lavish. The service at Fierro was beyond outstanding. The standard room was clean, beautiful, and comfortable, and the hotel staff could not have been more helpful in organizing restaurants reservations, taxis, and the like.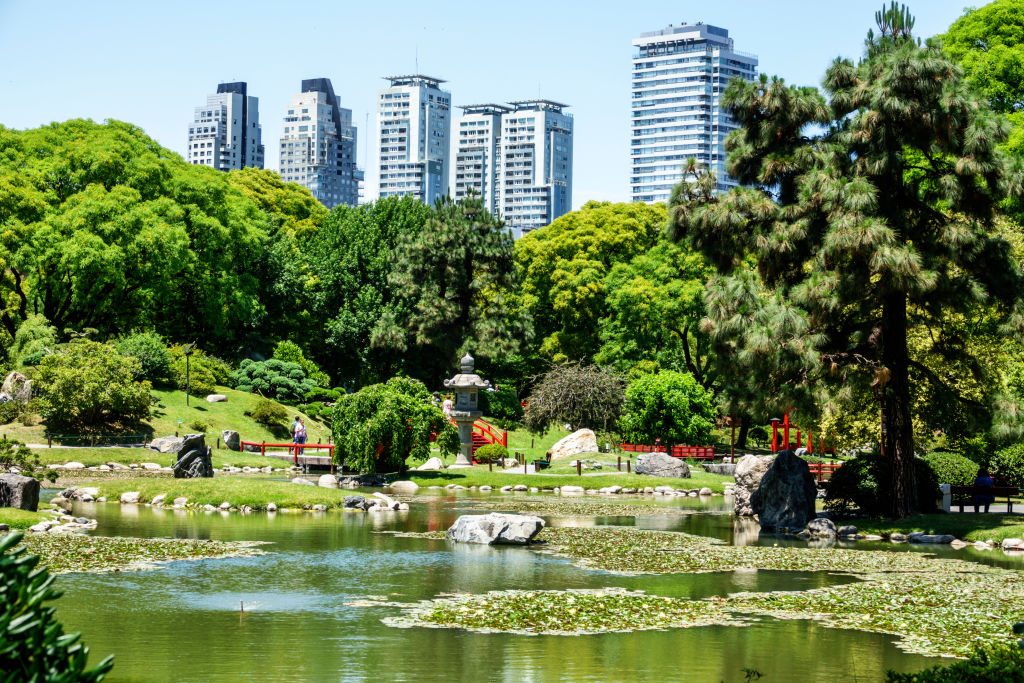 The city of Buenos Aires measures 78 square miles and is home to almost three million people. It is a very enjoyable city to walk; indeed, during my first day I accidentally walked seven miles. The streets are spacious, the architecture interesting and beautiful, and there are plenty of green spaces and parks, including the Bosques de Palermo and the Jardin Japones.
I ended day one in the popular Recoleta district, probably the most affluent area of the city. The area's most popular attraction is the La Recoleta Cemetery, burial place of some of Argentina's most important historical figures including presidents, Nobel Prize winners, and Eva Perón herself. I unfortunately arrived after the cemetery was closed for the day, but as one of the most popular sites in all of Buenos Aires, you don't need me to tell you it's worth visiting.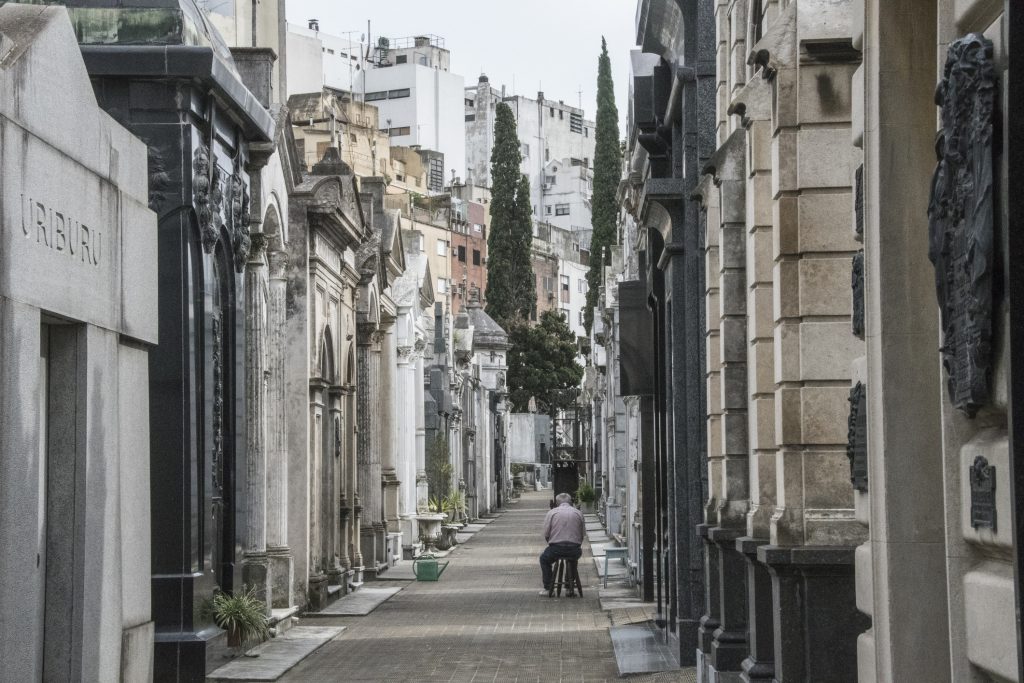 To see just why Buenos Aires is often referred to as the Paris of the South, take a stroll up Recoleta's Avenida Alvear, where you'll find spectacular French-style mansions, government buildings, hotels, and the like. You'll eventually wind up at the Plaza Francia, where a huge artisanal market takes over on Saturdays and Sundays. If perusing eccentric locally made trinkets is your thing, don't miss it.
I'd rate the Recoleta market higher than the San Telmo market that I visited the following weekend–San Telmo is Buenos Aires's most famous market, but it was a bit antique-heavy for my liking. If you do find yourself at San Telmo, be sure to time it around lunch and drop into the food market near the corner of Defensa and Carlos Calvo, where you can stuff yourself on every kind of local–and international–delicacy you can imagine.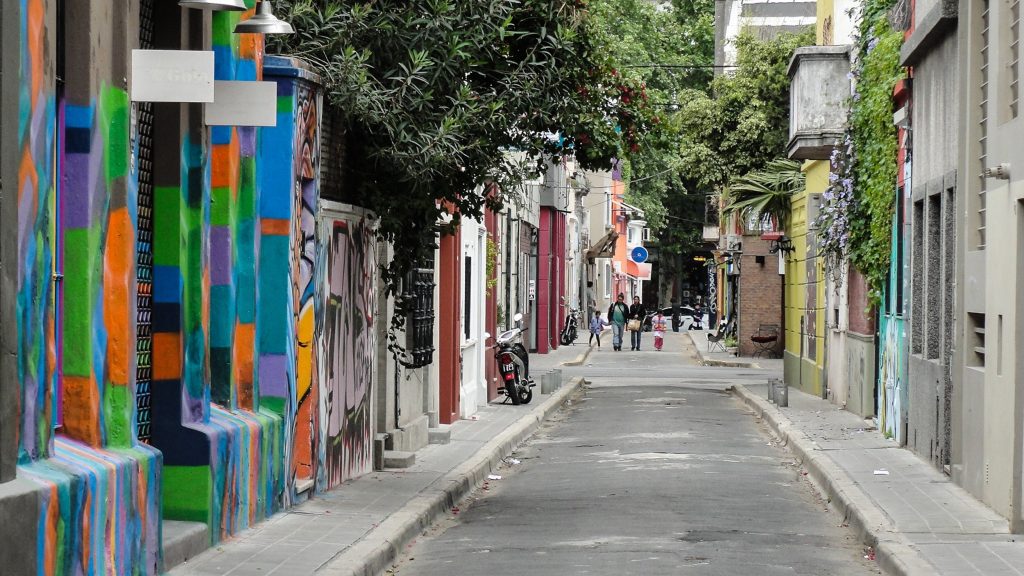 To see just why Buenos Aires is often referred to as the Paris of the South, take a stroll up Recoleta's Avenida Alvear.
Buenos Aires is considered one of the world capitals of street art, thanks to its size and abundance of large buildings and the fact that it is legal–artists need only gain permission from the property owner, not the authorities, to paint. Street art rose to prominence in the city in the 1950s and 60s as a form of political expression. The practice slowed in the late 70s and early 80s when such protesting was banned, but set off again in the early 2000s in the midst of a financial crisis that saw Argentina's unemployment rate skyrocket.
Today's Buenos Aires street art strikes a balance between politically driven pieces and those designed simply for aesthetics. There are many tour companies in the city offering street art tours–take a bicycle tour so you can cover as many murals as possible.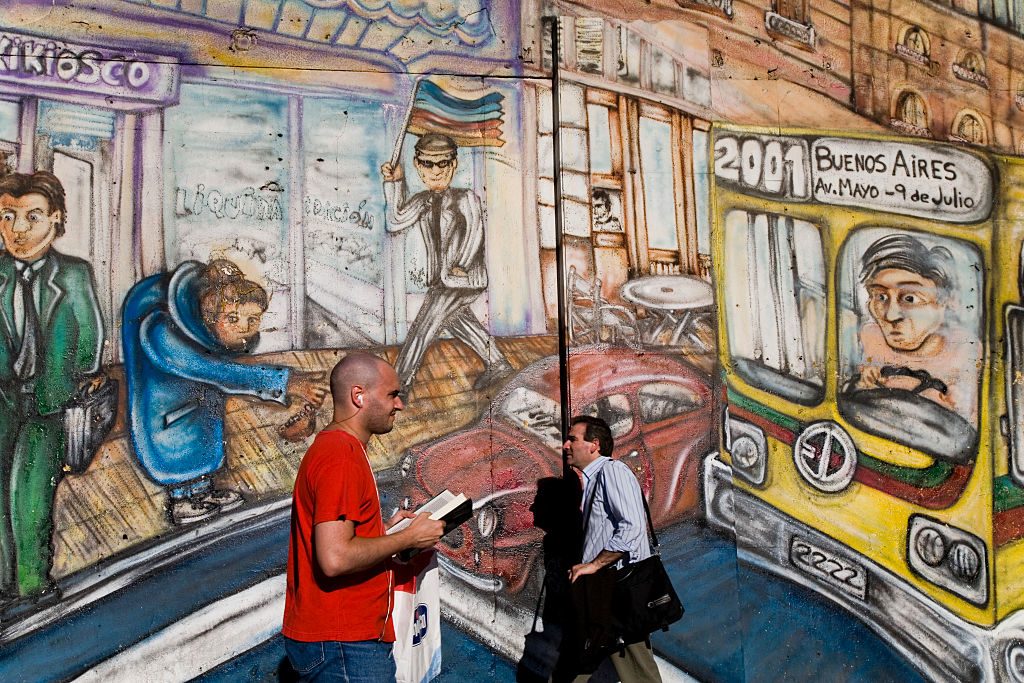 While in Buenos Aires, don't miss the chance to take a day trip to Iguazu Falls. Named in 2011 as one of the seven new wonders of nature, Iguazu comprises 275 falls–by comparison, Niagara Falls has three and Victoria Falls has two–and runs almost two miles in length. The crown jewel of Iguazu, Devil's Throat, is 80 meters (262 feet) tall and on average gushes out 1,500 cubic meters of water every second. That number can reach up to 13,000 cubic meters during the rainy season. And when you see it, you'll believe it–standing over Devil's Throat as the water rushes down into a misty abyss is simply otherworldly.
The Iguazu National Park in Argentina includes two other trails in which you can walk over, under, and between the falls. For about $50 you can also take a boat ride under the falls, and you shouldn't miss this. You'll be utterly soaked, so be sure to wear something light and fast-drying.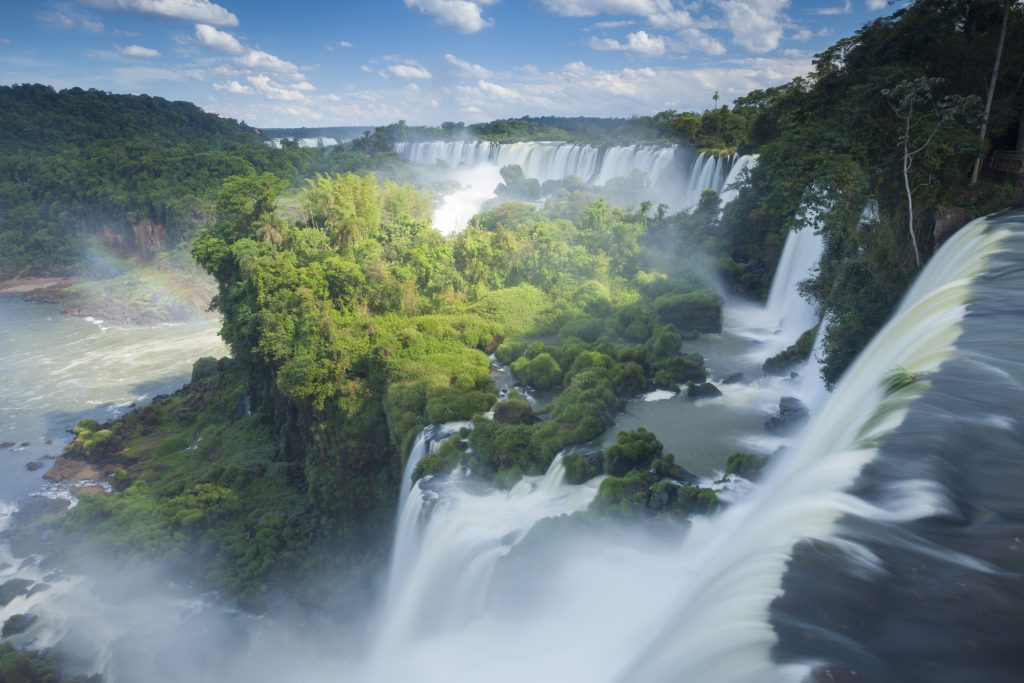 A same-day return flight from Buenos Aires costs about $250, and it's very possible to complete the Argentine side within one day. Leave Buenos Aires around 6 a.m. to arrive in Iguazu when the parks opens–the park is a 10-minute taxi ride from the airport. The park closes at 6 p.m., so you can comfortably return to the airport to catch an 8 p.m. flight and be back in Buenos Aires in time for dinner on local time.
I enjoyed a fantastic filet mignon with a baked potato, a cocktail, and a glass of Malbec for a grand total of $23.
Speaking of dinner, you'll have no trouble getting your fill of local specialities like steak, barbecue, empanadas, and Malbec wine. To get into one of the top-rated spots like Don Julio or La Cabrera, have the hotel concierge reserve your table a few days out. I didn't take this step, but I hardly missed out. My consolation prize was a little steakhouse in Palermo called Duque, where I enjoyed a fantastic filet mignon with a baked potato, a cocktail, and a glass of Malbec for a grand total of $23. This would be a good time to note that with the Argentine peso so low at the moment, pretty much everything is cheap. Public transport is purported to be safe and reliable, but when it costs $6 to take a taxi or Uber straight across the city, it's hardly worth heading to the underground.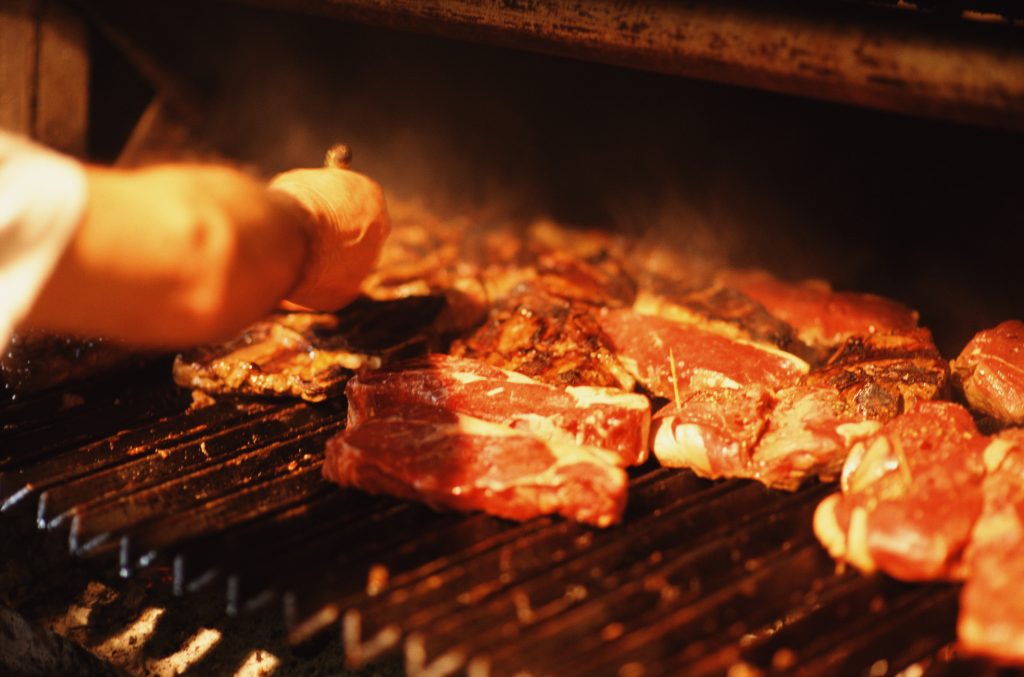 The province of Buenos Aires is home to three racetracks. Palermo is in the heart of the city and has about 1,800 horses in its stables, while San Isidro, about a 30-minute car ride outside the city proper, has some 2,000 horses at its adjoining training centre. La Plata, which is further out in the province, is home to 1,500 horses. Buenos Aires province is where the majority of the country's 7,000 annual foal crop is produced, and the main stud farm district about an hour's drive outside the city is worth the trip; the scenery is beautiful, the horses top-class, and the incredible hospitality of the Argentine people is just icing on the cake.