By Christie DeBernardis
(To listen to this story as a podcast, click play button above)
On my first trip to the Kentucky Equine Sports Medicine and Rehabilitation Center, better known as KESMARC, I was actually there to see a Jack Russell Terrier receive a hyperbaric chamber treatment. Troy Hamilton, who operates the chamber and oversees around 1,000 treatments per year, was kind enough to explain the process to me and describe the chamber's many benefits. He also regaled me with tales of some of the greats he had the pleasure to work with, such as Blame and Stephanie's Kitten. I only met owner and founder Kirsten Johnson for a few minutes, but as I listened to her describe other ways she could help my friend's four-legged companion, I knew I needed to learn more about this amazing facility.
I visited the Versailles-based equine rehabilitation center again on my next trip to Kentucky and as I toured the facility with Johnson, I was mesmerized. As soon as you walk in the front doors, you are greeted by the automatic walker, which had several occupants out for their daily exercise. To the left, is the circular swimming pool and I was able to watch as a good-looking bay horse was led down the ramp for his morning swim. Next up was the cold-water spa, where another bay horse calmly enjoyed the spa's soothing effects. As we left the spa to head to the hyperbaric chamber, Johnson stopped to greet consignor James Keogh, who often brings his horses over to use the facility's many amenities.
"I love the staff at KESMARC," Keogh said. "They are extremely compassionate and take a real interest in all of the horses over there. They have a tremendous, quality, core group of people there. When they go back to the races, they cheer for them like they are their own horses. I swim horses there from time to time. They introduced me to Thera-Plate. I also use the cold-water spa for some of my hunting horses."
We concluded the tour with the Aquatred, where Modesto Rodriguez supervised an eager dark bay horse, who seemed to be a pro on the treadmill. The center also boasts lush paddocks full of Kentucky's famous bluegrass, a jogging track, the aforementioned Thera-Plate, a Bemer and a Flexineb.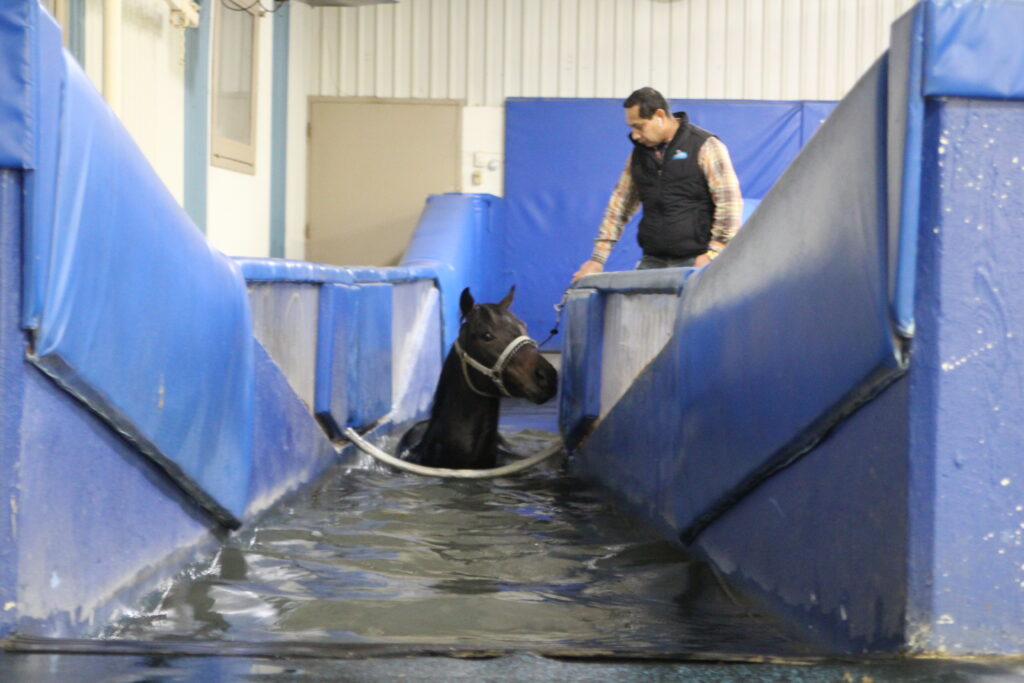 We returned to Johnson's office, where we were greeted by longtime KESMARC employee and horsewoman Marsha Glass. The walls were covered in photos of the famous racehorses–like Kitten's Joy, Roses in May and The Factor–and show horses (as well as a few dogs), who have passed through KESMARC's doors. Glass joked about how Johnson never sits at her desk, which did not surprise me given her dynamic and energetic personality, as well as her hands-on approach to her business. Johnson and I headed to conference room for our interview and on each chair hung the halter of one of the facility's famed patients, just more evidence of the pride Johnson has in the work done by her team.
"I started doing equine sports medicine and rehabilitation almost 30 years ago," Johnson said. "It all started because I thought that stall rest, hand walking and turnout for a high-end, D1 athlete was maybe not the only answer. It's not what they did in human medicine. So, I applied that thought process to the horse and that's how this all started."
Originally from Southern California, Johnson first started applying her rehabilitation methods at her farm in Texas, working mostly with Quarter Horses.
"I woke up one day and they were flying horses into Dallas to bring to me from Lexington, Kentucky," she said. "I scratched my head and I thought, 'There's nobody doing this in Kentucky?' Apparently, there wasn't. There wasn't anybody in Kentucky doing the work that I had already been doing for 16 years. I had the opportunity to come look at this facility and that's how it all started."
The facility was originally built as a training center and while the pool was already there, Johnson had to add the rest of her therapeutic tools and give the building a face lift when she purchased it in 2001.
"When we bought the facility, it was a dilapidated mess," Johnson said. "The pool was there, but it hadn't been filtered in God knows how many years. It took us seven months to refurbish this facility and open the doors. It was kind of a build it and they will come, or so we hoped."
And they did come. KESMARC started as a rehabilitation center for injured horses and has developed into a place of recovery, prevention and innovation.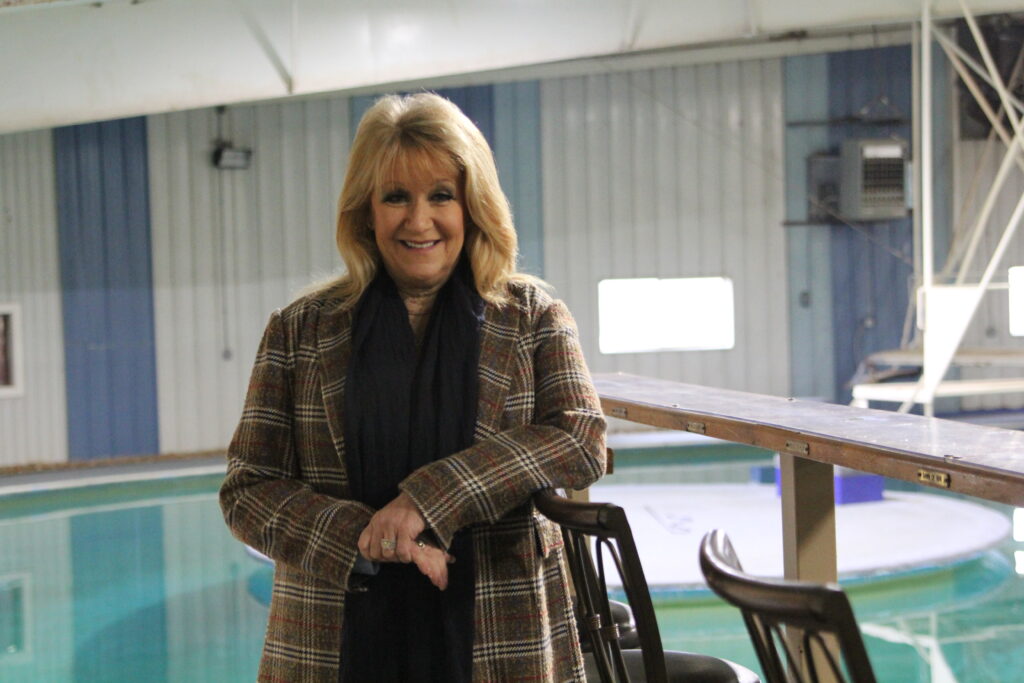 "I pioneered the concepts of equine rehabilitation and the application of doing post-surgical and after-injury care," Johnson said. "Every horse that came into this place initially was an injured horse. Now we do a lot of recovery. I get a lot of horses that come here after long breaks, or after they've had their time off, for pre-conditioning before they go back to the track."
While KESMARC also services show horses and dogs, the majority of the patients are racehorses, both Thoroughbreds and Standardbreds.
"In the spring, summer and fall, we're 50% to 70% Thoroughbreds," Johnson said. "And then we do a lot of outside work. So, a lot of horses haul in and out because we are a service farm. For example, Wesley Ward uses us a ton. He utilizes the hyperbaric chamber and the cold-water spa on a daily basis with his training regime."
Several local horsemen have found that KESMARC is a great place for prepping yearlings for auction.
"We swim a lot of yearlings," Johnson said. "Some also use the cold-water spa or hyperbaric chamber. These folks have figured out that the pool is a great tool for prepping yearlings when you are trying to get them fit without physically tearing them up. You can get a really good look without putting too many miles on their joints. They also get so broke for when they go to the sale. They become very quiet and it is not a shock for them when they get to the sale."
Another very popular attraction for the Thoroughbred community is KESMARC's hyperbaric chamber, which is one of just a handful of chambers made for horses across the globe.
"I had the second chamber for horses in the world," Johnson said. "At this point, we have done about 30,000 treatments, probably more than anybody in the world. We've set the protocols and have a really good understanding of how we treat these horses. They all come in with a veterinary prescription. We do a lot of recovery. We've treated a lot of bleeders over the years and a lot of post-operative cases. So, we utilize the hyperbaric chamber for a lot of different things."
Hyperbaric chambers are used for people in hospitals all over the world to raise oxygen levels in the blood through the use of 100% pure oxygen.
"The chamber stimulates the immune system and STEM cell production," Johnson said. "It potentiates antibiotics. There are a lot of bugs, like a pseudomonas, that are very sensitive to oxygen. That is a hard bug to kill. In the hyperbaric chamber, with the correct antibiotics, we can kill some of these really difficult bugs. We also make it a regular regime after throat surgeries. It is a surgery where you don't want a lot of scarring and the hyperbaric chamber can really help with that."
In addition, the chamber is a very useful recovery tool for horses after training or racing.
"For the racehorse, recovery is everything," Johnson said. "I think people really underestimate these horses recovering after their races, or even sometimes after a big work. The fitter a horse is, the more suppressed their immune system is. As a horse goes through the ebb and flow of the inflammatory response while they're in training, pretty soon the immune system quits working as efficiently. That's why racehorses are such frail flowers."
Johnson continued, "I think one of the hyperbaric chamber's real benefits is that it naturally stimulates the immune system in a way the body really responds well to. It doesn't take away the pain from an acute injury, but it does help the body stay healthy. For athletes competing at a high level, it is a great way to keep them healthy throughout their campaign."
One horse that utilized the hyperbaric chamber regularly as a recovery tool was champion Blame, who initially came to KESMARC with a simple wound on his foot that would not clear up. Trainer Al Stall noticed such an overall improvement in the stallion due to the chamber, that he convinced the owners to continue the treatments after the wound resolved as a post-race recovery method.
"He was such a brilliant horse," Johnson said with a fond smile as she recalled memories of one of her favorite patients. "They continued his treatments regularly and the rest is history as he had such a great campaign going into the [Breeders' Cup] Classic. He caught Zenyatta that day and, of course, I was at Churchill screaming Blame. Everybody was looking at me like I lost my mind. We just loved having him. To this day, he is still a farm favorite. He was just a class horse."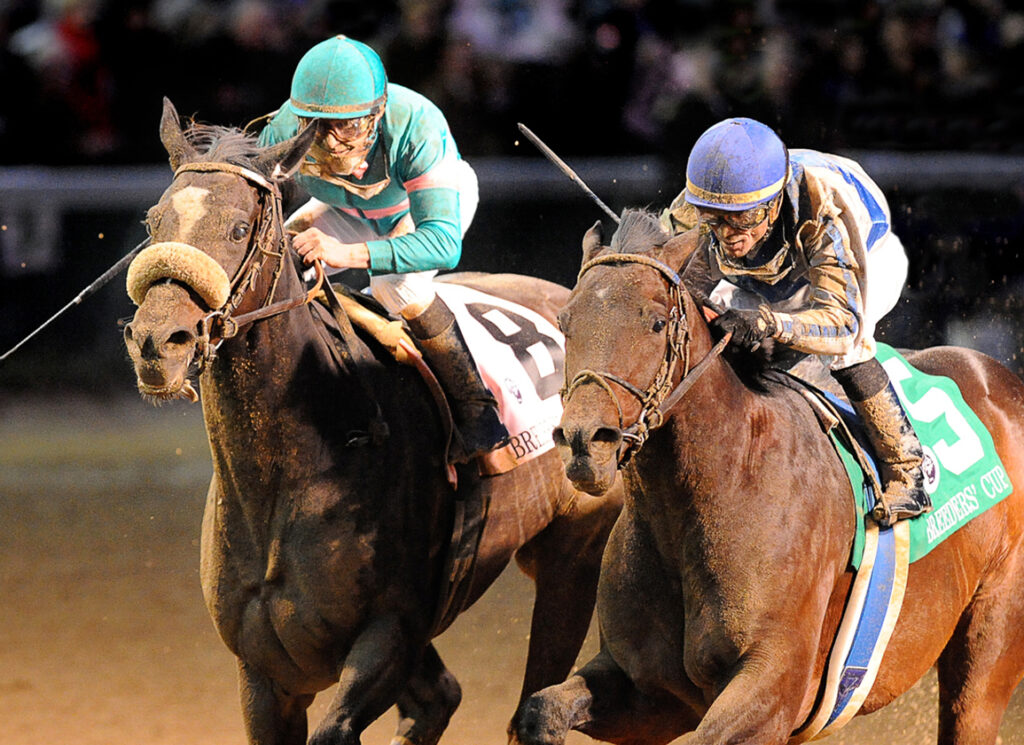 As if the hyperbaric chamber, swimming pool, Aquatred and cold-water spa weren't enough, KESMARC has also developed a line of respiratory products.
"We are putting together a line of products right now that will be a great way to help horses stay in training," Johnson said. "Allergy horses are a huge issue and 70% of racehorses have allergies. Seventy-percent of those horses have a secondary fungal infection and that could primarily be a lot of the reason that they are bleeding. We are coming up with new ways all the time to treat horses with the nebulizer and oral medications to keep them healthy at the track, so they can continue to train, especially with the impending phase-out of Lasix."
Johnson and the KESMARC team's main goal is helping racehorses–and any other animals that come through their doors–remain at the top of their game, through rehabilitation and recovery, as well as prevention and maintenance.
"I want horses to stay in training," Johnson said. "I want people to make money and I want this business to thrive. We've evolved and continue to evolve and go in many different directions because we are a service farm. We're here to service the horses, the trainers, the veterinarians and the owners. We keep finding different technologies and ways of treating horses."
And with the innovative and determined Johnson at the helm, KESMARC will undoubtedly continue to find and develop new ways to help thousands of more horses and, in turn, revolutionize our industry.