by Sue Morris Finley (7-minute read)
(AUDIO: Listen to an audio file of this story.)
Not unlike the rise of supertrainers in racing, the last decade has given birth to the rise of the super celebrity chef–restaurateurs who operate in multiple locations, compete in televised competitions, and have their own shows on the Food Network.
David Burke currently operates 10 restaurants, has a line of cookware, has appeared on numerous t.v. programs, is developing his own reality series, has written two cookbooks, participates in numerous philanthropic endeavors, and serves as a consultant to a number of corporate organizations.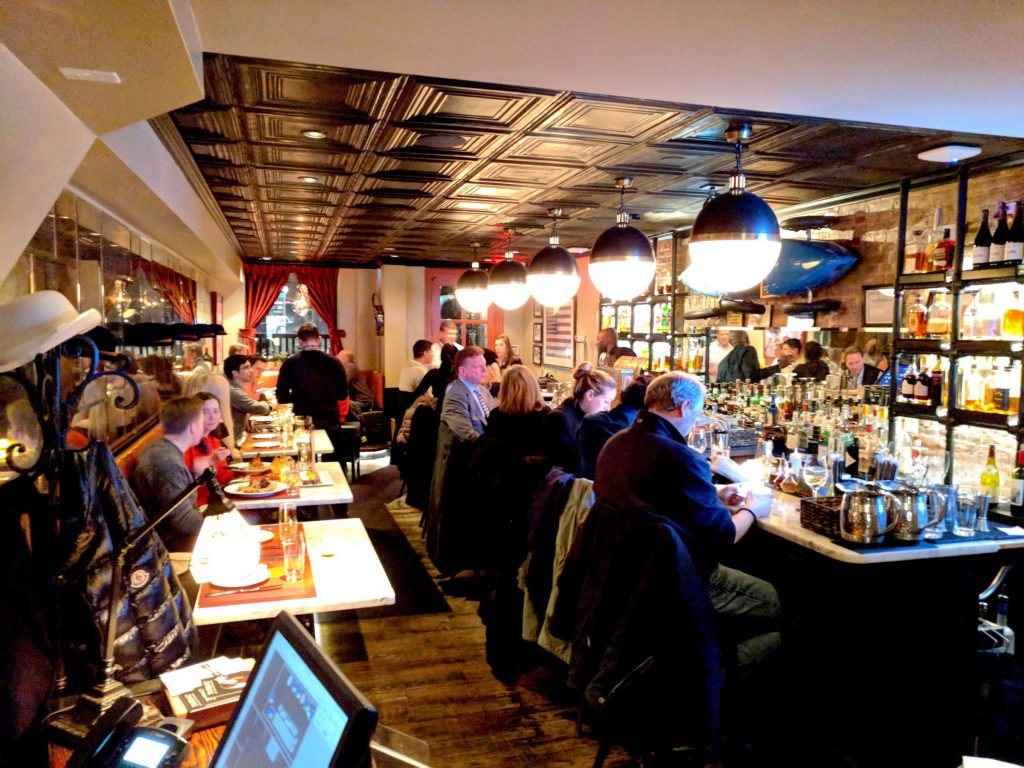 And ironically enough, while he never set out to do so, Burke has opened several restaurants a stone's throw from three of the Northeast's most iconic racetracks–Saratoga, Belmont Park, and Monmouth Park–and has found himself drawn more and more into the world of Thoroughbred horse racing.
When I went to that track I really got hit with the romance of a throwback in time, of how it would have been back when racing got started up there."
His most tangible connection is through the three restaurants he operates inside the renovated Adelphi Hotel in Saratoga Springs, N.Y.–Salt & Char, Morrissey's, and The Blue Hen–owned and operated by The Adelphi Partners, whose principal, Larry Roth, is the "L" in the LNJ Foxwoods racing ownership group.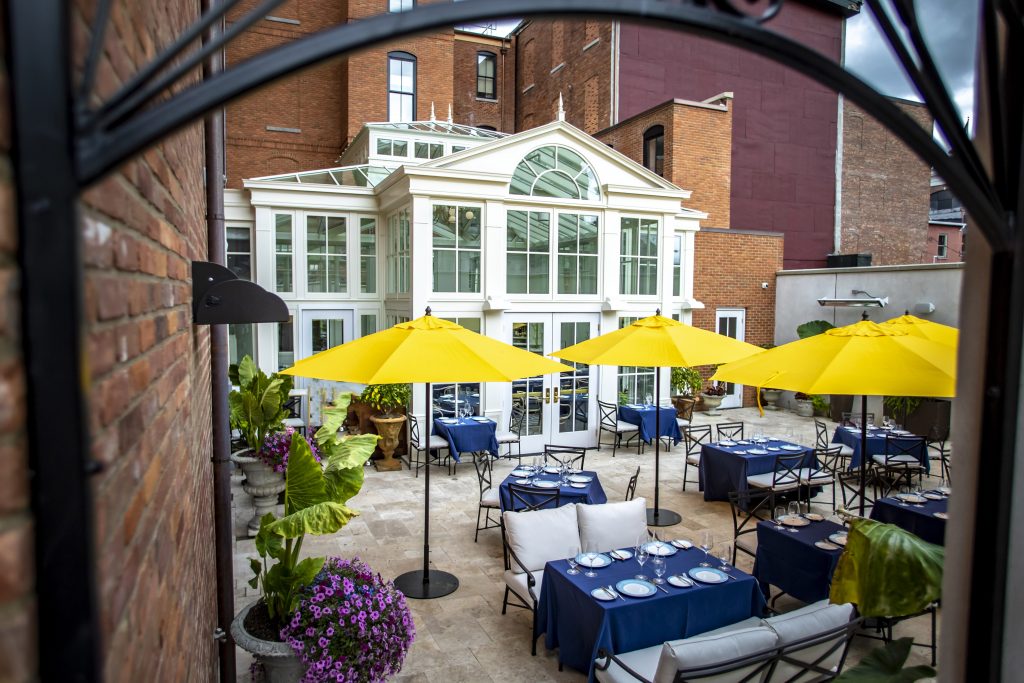 Before this venture with Roth and his partners, Burke had often brushed up against the Thoroughbred racing world without ever directly becoming involved in it, but his relationship with both Roth and racehorse owner George Hall has drawn him into the industry in a more tangible way. Hall has taken Burke to the Kentucky Derby on a couple of occasions, Burke said, and he met the Justify crew at his Red Salt restaurant in the Garden City Hotel after the Belmont Stakes last year.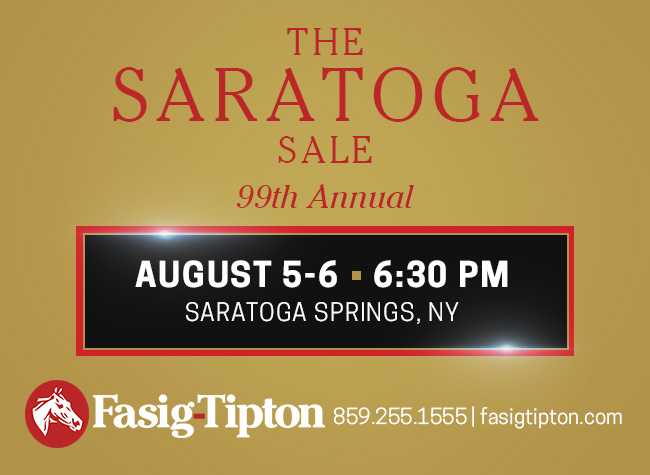 "When I went to the Derby I was like, `This is cool.' It's an experience of a lifetime. Whether you're into horses or not, you go to the Derby," Burke said, but in Saratoga, he found that the history and the tradition, both of the town and the track, spoke to him.
"You go up to Saratoga and have a business there and see everybody's in a good mood, it's very festive, and after the races, there's the eating and the dining, and I can see how that town was way back when, and it still holds on to that tradition," he said.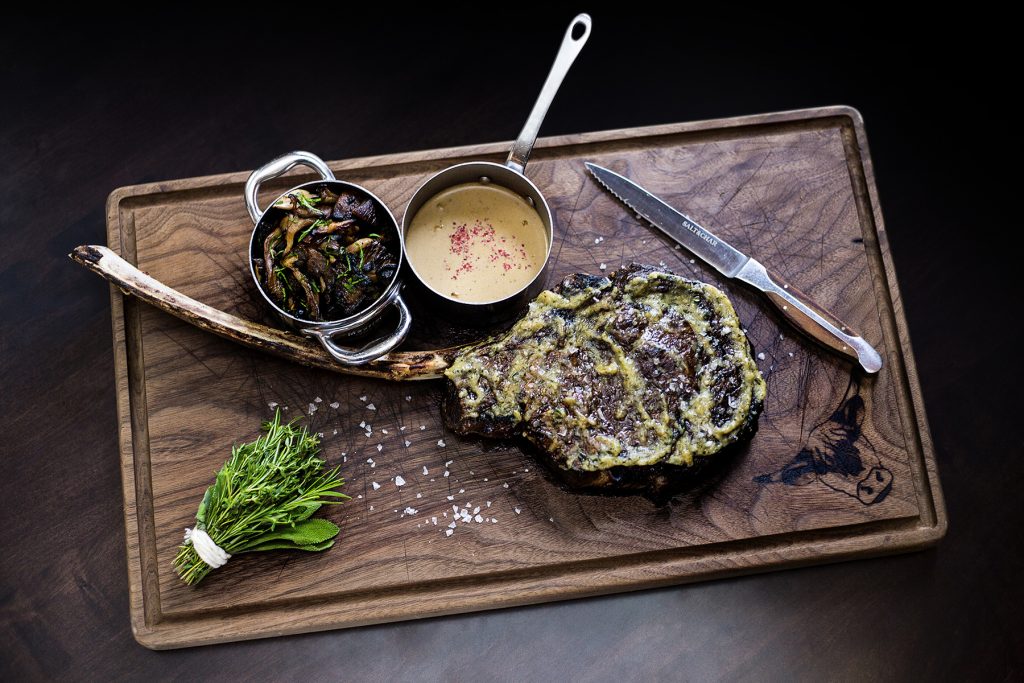 Burke grew up in Hazlet, New Jersey, about 12 miles from Monmouth Park.
"Interestingly enough, when I was a kid I didn't go to Monmouth Park a lot," said Burke, as he sits in one of his newest restaurants, Drifthouse, located above one of the Jersey Shore's classic beach clubs in Sea Bright, overlooking the ocean about three miles from Monmouth. "My neighbors did, some of my friends did, but I was working; I was in the kitchen. So, I went a couple times but I didn't really grasp the beauty of it and the seriousness of it, and how enjoyable it could be. That really didn't hit me until I went to Saratoga last year."
In fact, his relationship with the Adelphi group is what precipitated his first-ever Saratoga visit.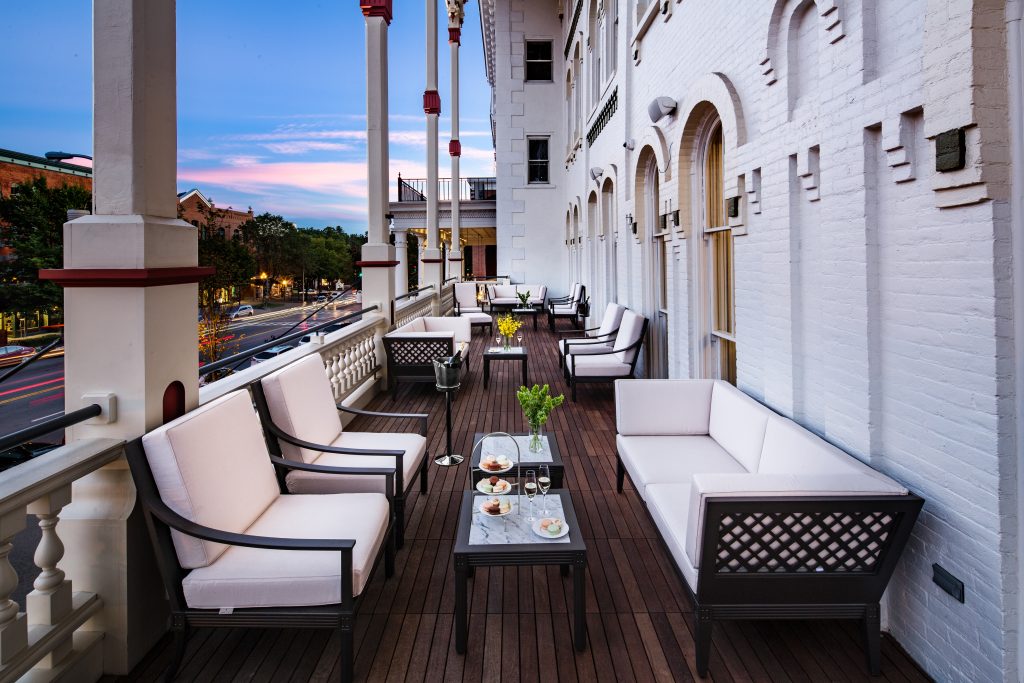 "I hadn't ever been to Saratoga until I started working on this project, because I grew up down here on the beach and we didn't really go up to there. I went to school up that way at the Culinary Institute of America, but Saratoga was another hour and a half north. But when I went to that track I really got hit with the romance of a throwback in time, of how it would have been back when racing got started up there."
Of course, the Adelphi Hotel looks to recreate that same feeling. Roth and his partners bought the hotel and then painstakingly renovated it at a reported cost of $28 million over five years. It reopened in 2017 and quickly earned rave reviews.
Burke is a fast-talking, affable bundle of energy; he talks with his hands, and runs them frequently through his graying hair. He doesn't mince his words, and in listening to him tell the tale, you can imagine him bursting into the kitchen and quickly sizing up what was what.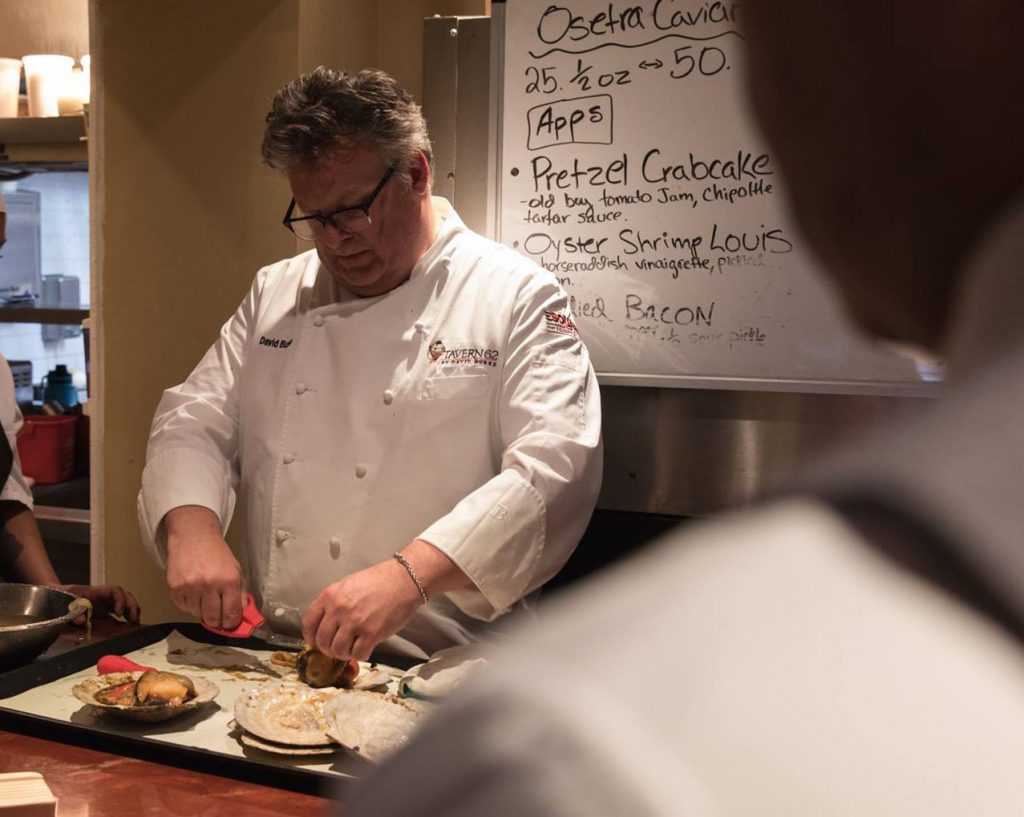 "Well, listen," he begins, "I got up to both properties in Saratoga 15 months ago. The first thing was to reorganize kitchens and build an aging box, so we dry age all of our own beef so we have control of the quality. We hired a great executive chef named Chris Bonnivier, who is really super. His curiosity and passion for seasonal ingredients combined with his creativity and determination have made Chris an outstanding chef.
"We're very proud of those restaurants and very proud of the hotel. The Adelphi Hotel as a place to stay is second to none. The rooms are phenomenal. They put a lot of effort, design, money and care and maintenance into the restoration and it's worth the trip to just go spend a couple days there and enjoy the range of culinary experiences any time of year. It's very boutique, everybody knows your name. You can feel the grandness of the old hotel when it was open in the 1800s, the staircase is in the same place when you come down to the lobby, which is really charming. You can tell the restoration was a true labor of love."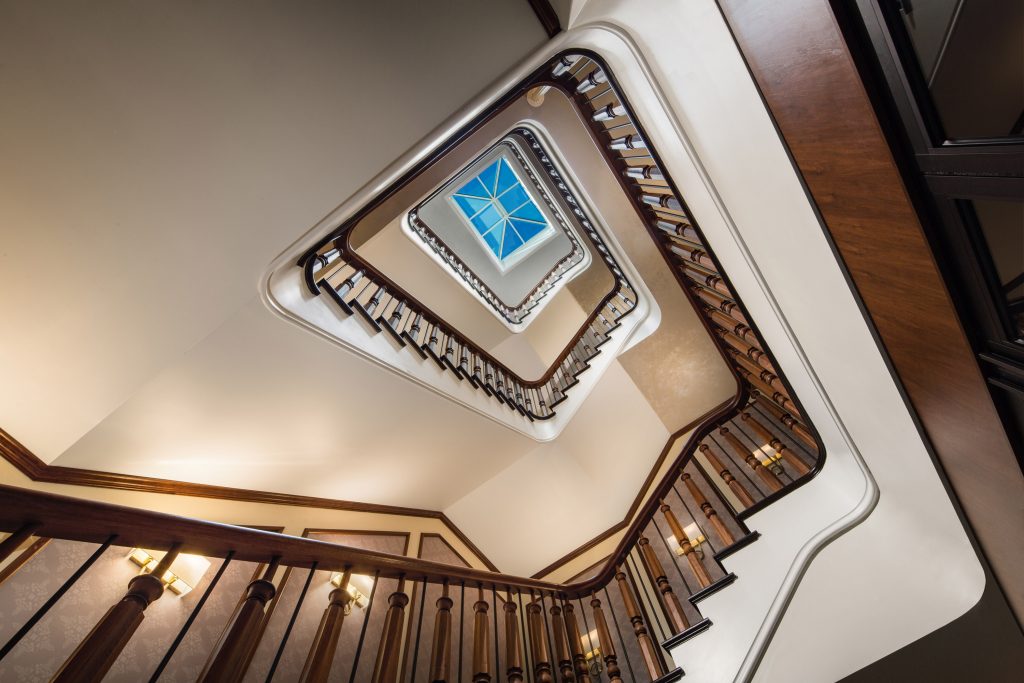 The latter is exactly what you would expect from someone of Burke's stature. But in spending time with him, you get the impression he's as good a businessman as he is a chef. Today, we're touring the Drifthouse, a former Italian restaurant that had been on the site for several years.
"I have to say I'm pretty efficient," said Burke, "and efficiency is very important in the restaurant business. The food is my strength–creativity, food, and design, but then there's the discipline of running things like a business and making sure it makes sense to have that many people working or that price point or this promotion or that promotion and to make sure the room's comfortable."
Burke started out as a dishwasher at a little motor inn on the Jersey Shore, and decided he wanted to be a chef. This was in the 70s, he said, prompting his father to ask, "Who in the heck wants to be a chef?"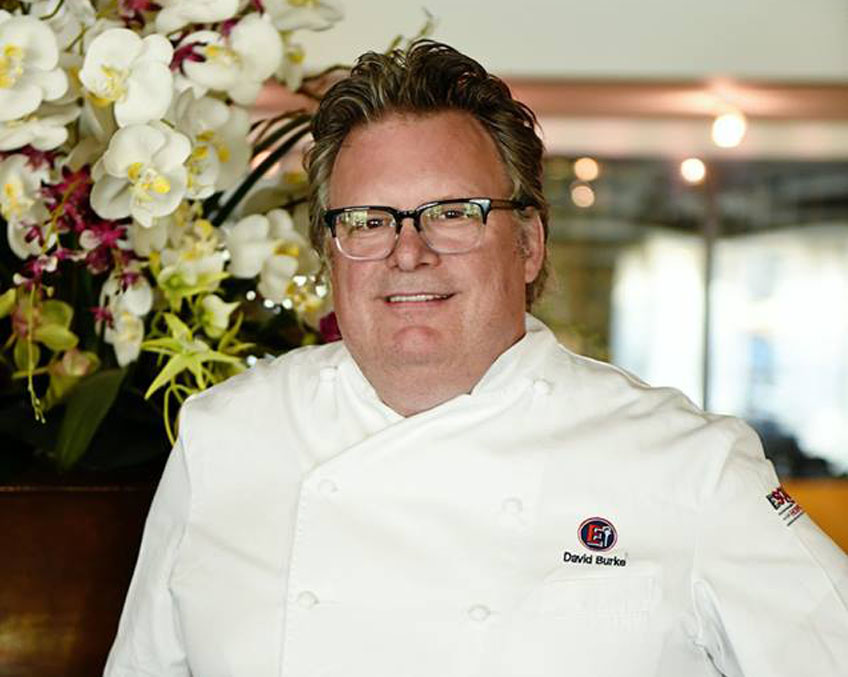 "And then," he said. "I went to the Navesink Country Club. I worked at a place called Fromagerie in Rumson–which when growing up as a kid, it was considered the best restaurant in New Jersey." Years later, after he became a success, he would go on to buy that restaurant.
After the Culinary Institute, he moved to Europe and worked in Scandinavia before traveling through Europe and going to pastry school in Paris. He worked in several different "great restaurants" in France, he said, and then came back to New York to work for Daniel Boulud at the Plaza-Athénée. "I went back to France to learn more pastry," he said. "Then I hooked up with a guy named Allen Stillman, who created TGI Fridays and Smith & Wollensky. We opened the Park Avenue Café in '92. Then I opened a bunch of steak houses around the country with him. Smith & Wollensky went public, and I made enough money to open David Burke & Donatella on the Upper East Side, voted one of the best restaurants that year and which was continually one of the best restaurants."
From there, Burke was off to the races, so to speak.
Burke started out as a dishwasher at a little motor inn on the Jersey Shore, and decided he wanted to be a chef. This was in the 70s, he said, prompting his father to ask, 'Who in the heck wants to be a chef?'"
His new passion is teaching and mentoring, working with community colleges to train young people.
"I'd like to create the David Burke university of cooking," he said, "an apprenticeship program where we teach youngsters how to cook while they're going to a community college, so that they don't have the burden of going to some of the more expensive schools and they at least learn how to cook. You can't teach someone how to be a chef, but you can teach them how to cook." One is already in operation at the Adelphi, and he's working on two in New Jersey. "I'm also working on a project in Asbury Park, where there will be a cooking school, and one in the Atlantic Highlands here. We're starting to do more business in New Jersey and then that turns into somewhat of an apprenticeship training program for selfish reasons. I want to keep the best cooks, I want to keep my payroll low, but I also more importantly want to teach people how to do things fundamentally correctly."
The project, he says, could be the basis for a reality show that shines a positive light on the Jersey Shore, unlike the program of the same name. A quarter-century Jersey Shore resident, home to the TDN, I heartily agree.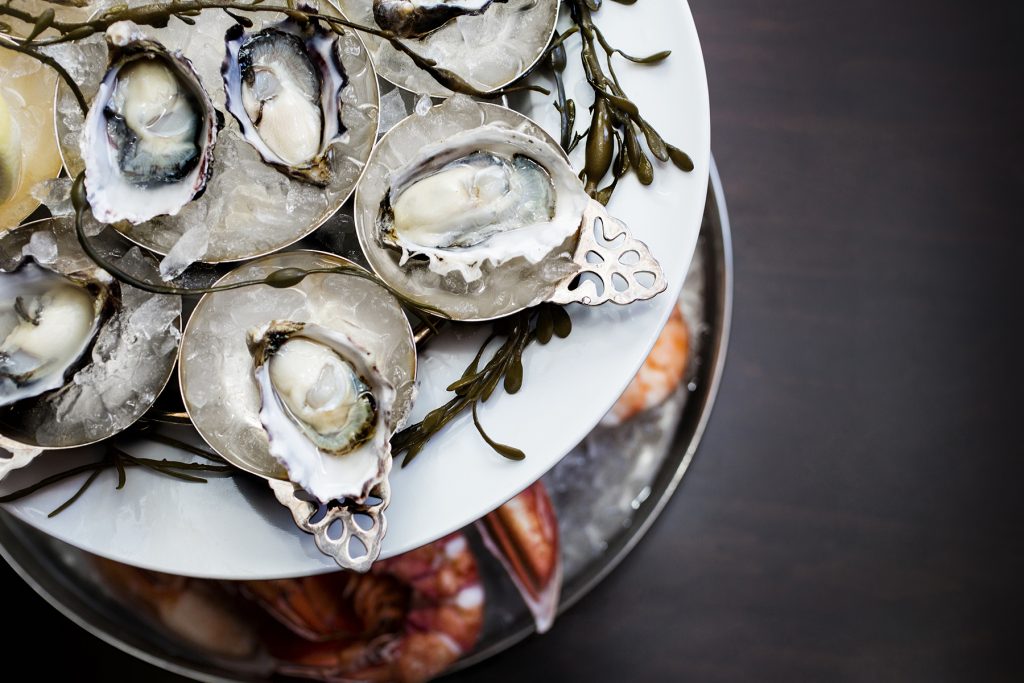 But for now, Burke has his eye trained on the summer at the Spa City of Saratoga Springs. "What a beautiful town," he says. "The summer should be fantastic there!"
Asked if there is anything else he'd like the racing industry to know about him, he issues what seems a very sincere invitation.
"Come and visit us at Salt & Char, The Blue Hen, and Morrisseys. I'd rather be in the dining room saying hi than sweating in the kitchen, so please ask for me."