Story by Bill Finley. Video interviews by Patty Wolfe and Lucas Marquardt.
(10-minute read)
This week, Belmont Park marks the 30th anniversary of what many of us who were there at the time recall as one of the greatest races we ever saw: the Easy Goer-Sunday Silence Belmont.
Maybe it's just because I was an East Coast writer and Belmont Park was my beat, but Easy Goer gave me reason to believe that there was such a thing as a perfect horse. By Alydar out of the champion mare Relaxing, bred and owned by one of the most prestigious racing families in the sport's history and so gorgeous he would have won any beauty contest by a pole, the chestnut made it impossible to tone down the hype. The next Secretariat? Well within the realm of reason.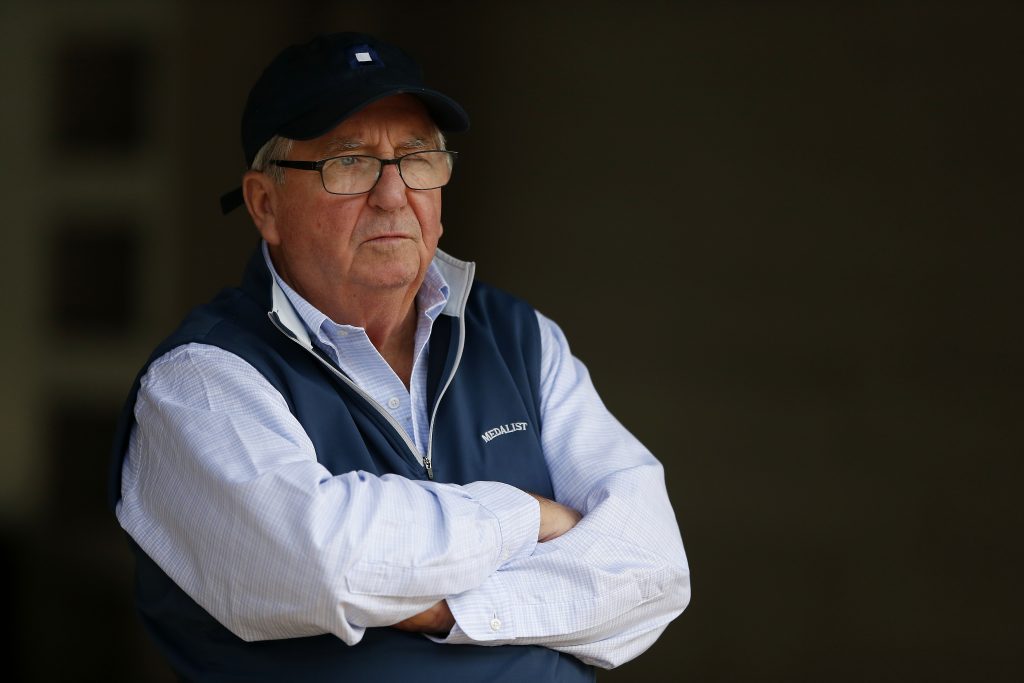 Arthur Hancock likes to tell the story of a time when he was high on Sunday Silence when both colts were still 2-year-olds.
"I ran into my brother Seth at a restaurant and I told him that Charlie (Whittingham) thought the horse I had with him had a lot of ability," said Hancock, Sunday Silence's owner, who also raised the horse. "And Seth said, 'Well, that's too bad. Mr. (Ogden) Phipps has the best horse he's ever had.' That was probably about June, maybe July. I think it was before Easy Goer ever started. It was very intimidating. I thought, 'Well, I'm screwed. That's the way it goes.'"
By the fall of that year, 1988, it was starting to look like Easy Goer was every bit as good as advertised. After losing his first start by a nose, he cruised through victories in another maiden, an allowance, the GI Cowdin and the GI Champagne. It was not just that he was winning or the margins he was winning by. It was how he did everything so effortlessly. It never looked like he was even trying.
In hindsight, the defeat in the Juvenile was precursor for events to come.
He would be upset in the GI Breeders' Cup Juvenile, but he did jump some tire tracks in the stretch and he appeared to not like the gooey mud at Churchill Downs. Named 2-year-old champion, his reputation remained largely intact.
To get Easy Goer ready for the GI Kentucky Derby, trainer Shug McGaughey mapped out a three-race schedule: the Swale, the GII Gotham and the GI Wood Memorial. He was sensational in each, but the Gotham went beyond that. When it comes to Kentucky Derby preps, it was a race like none that anyone had ever seen. Though never asked to run by jockey Pat Day, he won by 13 lengths, covering the mile in 1:32 2/5, shattering Secretariat's 1973 stakes record of 1:33 2/5 and the 1974 track record of 1:33 1/5. He fell 1/5 of a second short of Dr. Fager's world record of 1:32 1/5 set in 1968.
In hindsight, the defeat in the Juvenile was precursor for events to come, and maybe his defeat that day should not have been so quickly dismissed.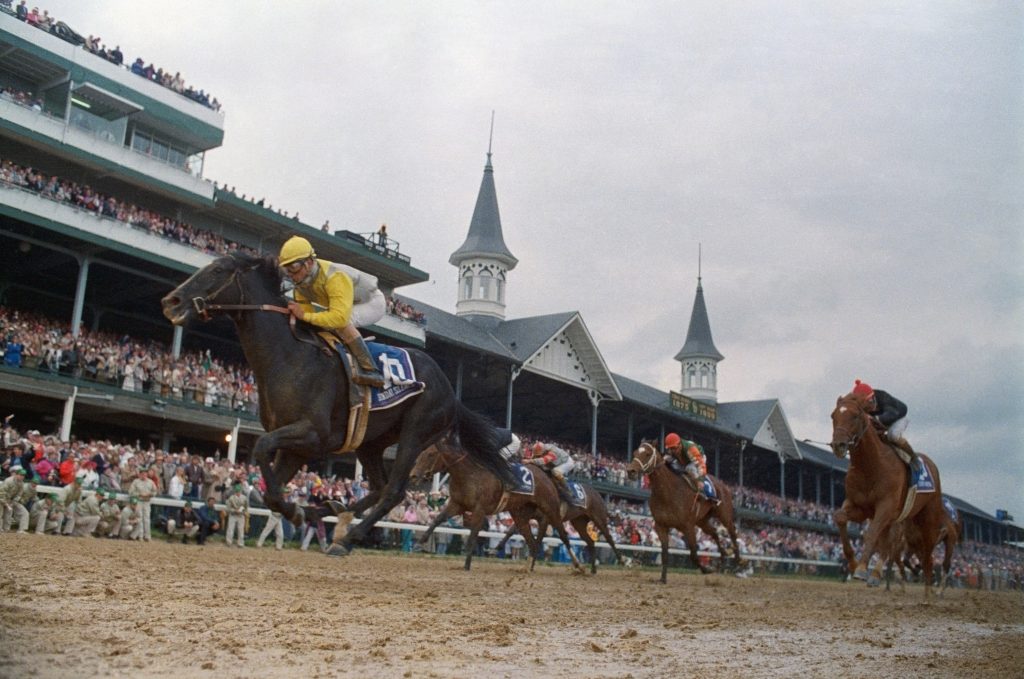 While Sunday Silence came into the Derby off wins in the San Felipe and the Santa Anita Derby, Easy Goer, as part of an entry with Awe Inspiring, was the 4-5 favorite at Churchill. But, over the same track and the same type of muddy surface that defeated him six months earlier, he again spun his wheels. He finished second, behind that same colt that had put a glow into the eye of Arthur Hancock and Charlie Whittingham the prior summer.
"Even though I did think the track compromised him a little bit, I didn't have any way to compare him to Sunday Silence because he had been running on the West Coast and we had been running on the East Coast," McGaughey said. "Was Easy Goer two or three lengths better than Sunday Silence? Really, I had no way of knowing."
Had Sunday Silence been underrated and Easy Goer overrated?
That started to look to be the case when the two met two weeks later at Pimlico for the GI Preakness. The betting public stuck with Easy Goer, sending him off at 3-5. Sunday Silence was 2-1. In what is widely considered one of the greatest races ever run, Easy Goer made the first move and, approaching the far turn, spurted about two lengths ahead of Sunday Silence. But Sunday Silence was not done and by the quarter pole had drawn even with his rival. From there, the two horses eyeballed one another and fought with everything they had to the wire, never more than a bob of the head separating them. At the wire, it was Sunday Silence by a nose.
Had Sunday Silence been underrated and Easy Goer overrated?
Thirty years later, Day still blames himself for the loss.
"I would give him an A plus, plus effort," he said. "I would give the rider a B minus. I don't think I rode the most brilliant race of my career. I made a tactical mistake."
"Pat Day gave him a breather and let Sunday Silence get back into the race and that was probably a mistake," McGaughey said. "I never would have said this before Pat retired, but he came back after the race and we went into a little room and shut the door and he looked at me and said, 'I got him beat.' I walked out and said, 'I don't need to hear any more.'"
Nonetheless, the score stood at 2-0, Sunday Silence. He was now the top horse, the one going for the Triple Crown. As for Easy Goer, he was far from discredited. He had run second in two Triple Crown races behind an exceptional horse. But he had been humbled, and so had all those who been beating his drum.
That wasn't necessarily bad news for the sport. A great rivalry had been created and it included dozens of enticing storylines. The once scrawny ugly duckling from California that no one had wanted had vanquished the "superstar" horse from New York and quieted his elitist fans. Would the Belmont Stakes be the tale of an unlikely Triple Crown winner or one of redemption for Easy Goer?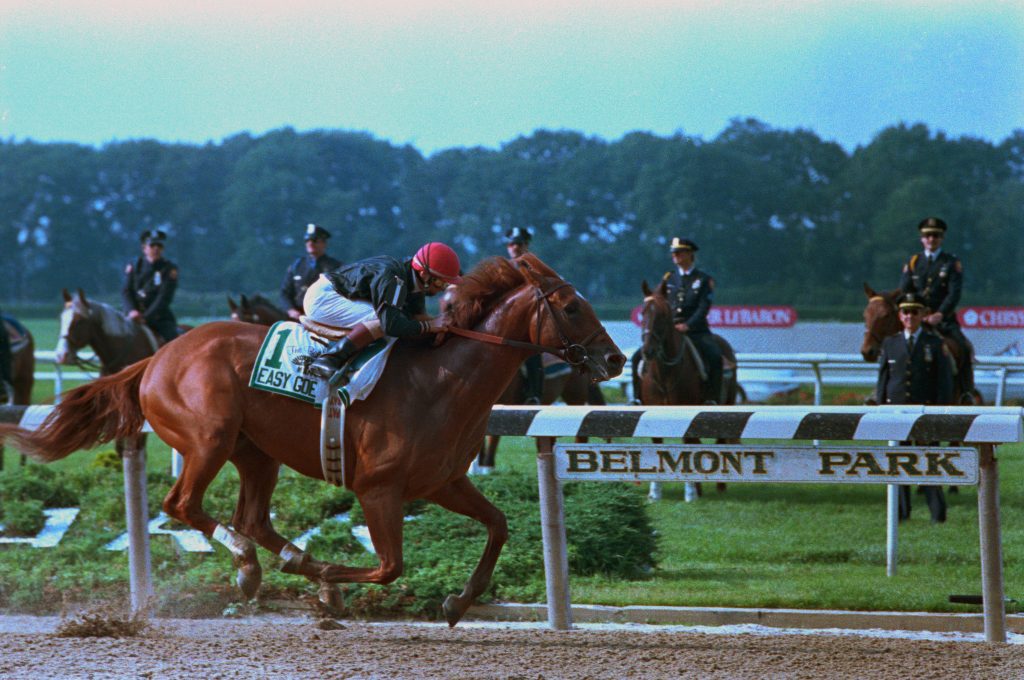 McGaughey remained confident.
"We got here, back to his home at Belmont, and I think everybody got comfortable," he said. "I could tell he was comfortable here, comfortable with the big track. Everything was going right. With Sunday Silence, a couple of things didn't go right. He reared up and hit Mr. Whittingham in the head. Even though you wouldn't think so, in these sort of deals, that does make a difference. Everything going down the path toward the Belmont went perfectly for us."
This time the bettors went with Sunday Silence, making him the 4-5 favorite. The Easy Goer-Awe Inspiring entry was 8-5, a sign that he still had many believers. But even his biggest fans would have told you that if he were to win the Belmont it would have come after another slugfest. What they got instead was a rout.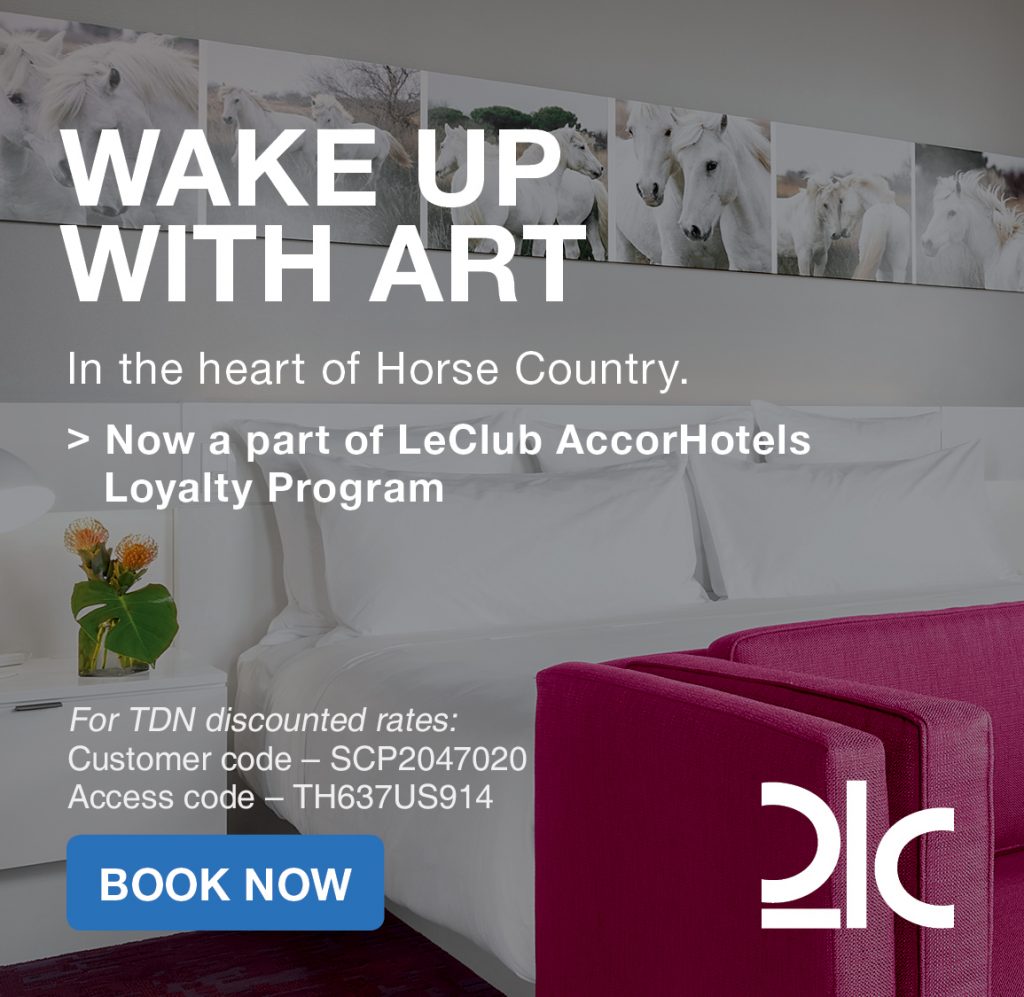 This time, Pat Valenzuela aboard Sunday Silence made the first move and swept by early leader Le Voyageur midway around the far turn. Day reacted and asked Easy Goer to go with his rival. He joined Sunday Silence just before the quarter pole, and it briefly looked like the Belmont stretch run was going to be a rerun of the Preakness duel. That never happened. Easy Goer blew past Sunday Silence, who offered no response. New York's Easy Goer cruised through the stretch by himself, a winner over Sunday Silence by eight lengths.
His time was 2:26, the second-fastest ever at the time for a Belmont. Only Secretariat (2:24) had run faster. The horse so many people thought he was, one who had a special gift, was back.
"It never crossed my mind that we were trying to interrupt the Triple Crown," McGaughey said. "I just wanted to win the race, and I think that's what the fan base wanted. It couldn't have happened with a nicer horse on a better day."
Hancock said all the right things afterward and appeared to be taking the defeat in stride. He now admits that wasn't the case.
"I was about as devastated as I've ever been over something other than the death of a loved one," he said. "I thought we had a chance of winning the Triple Crown and the farm owed a lot of money. There was a big bonus ($5 million) if we had won the Triple Crown, and that would have helped us so much. I might have put up a good front but I was totally devastated."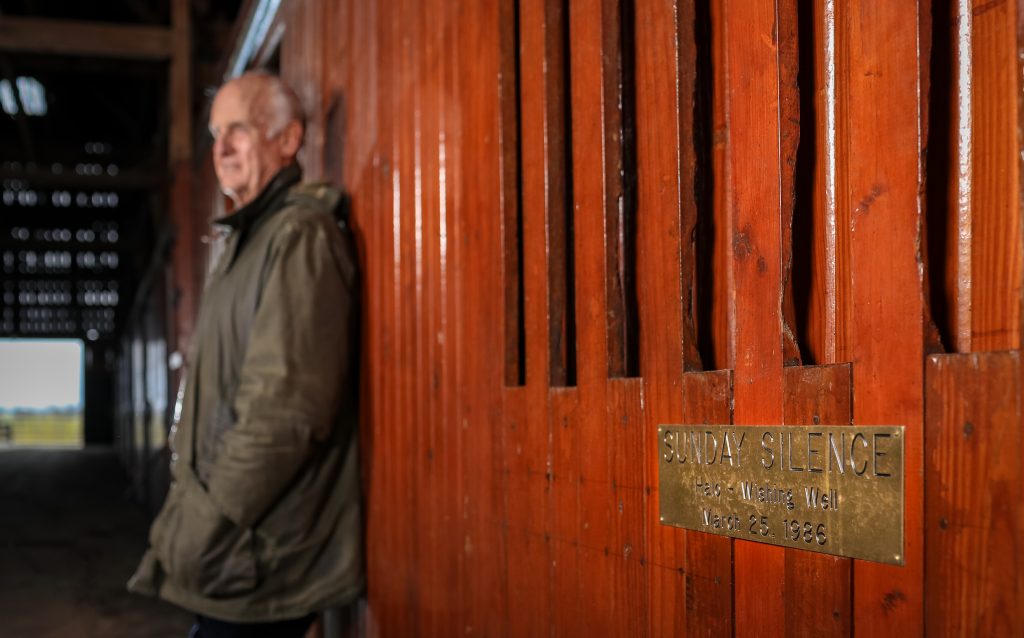 I might have put up a good front but I was totally devastated.
The two went their separate ways through the summer and early fall and, with every start, Easy Goer had you believing more and more that his losses in the Derby and Preakness were a fluke. With the same authority that he showed when winning the Belmont, he reeled off successive wins in four Grade I's: the Whitney, the Travers, the Woodward and the Jockey Club Gold Cup.
Meanwhile, Sunday Silence was beaten in his return, the GII Swaps, before winning the GI Super Derby.
The two future Hall of Famers would meet just once more, in the 1989 GI Breeders' Cup Classic. As far as public perception went, they were right back where they were before it all started in the Derby. Easy Goer was once again regarded as the crown prince of racing and it was not him, but Sunday Silence, who had something to prove. Easy Goer was the 1-2 favorite in a race that would decide Horse of the Year.
Once again Easy Goer had an excuse as he ducked in at the start from the one post and lost a couple of lengths before Day could get him back in stride. At the top of the Gulfstream Park stretch, Sunday Silence, with new rider Chris McCarron aboard, grabbed the lead. Easy Goer had about four lengths to make up, and he almost did it. But his move fell short. He lost by a neck.
Sunday Silence had to be given his due. He won three of the four meetings between the two and deserved to be named Horse of the Year.
Day still thinks his horse was the better one.
"Track conditions in the Derby. Bad ride in the Preakness," he said. "Finally, we got on the same page for the Belmont and he showed everybody what he was. I was sorry for Easy Goer. I think he was the better of the two. I know that at the end of the day the record doesn't bear that out."
For McGaughey, it was more than just winning his first Classic race; it was a reward for a lifetime in the sport for Ogden Phipps.
"I wanted to win the Belmont, not only for the horse, but for Mr. Phipps," said McGaughey. "It has been been brought up to me that we were trying to interrupt the Triple Crown. That never passed through my mind. I was just wanting to win the race with a Mr. Phipps homebred, and out of one of his better mares, and I think that it was a special day for him. I'm not sure that winning at Belmont didn't mean more to him than maybe winning at other places.
They were remarkable people and obviously they made pretty much my whole adult life.
"He loved his horses, he loved racing, he loved coming out here and sitting in the chair, and watching them. And when he was able to, he'd walk down through the shedrow and give them a peppermint or something. So it was fun, you know? He would be excited about it. So I'm sure that when he won the Belmont that day, that probably, it was as exciting a day that he had had."
Looking back now, it's evident that it was also somewhat of an end of an era.
"You know, they were his horses," said McGaughey. "They weren't his and anybody else's. They were his. Today, most of the horses are owned by limited partnerships and syndicates and this and that. Well, these were his and I answered to one person and that was him. He and (son) Dinny were just very… they were remarkable people and obviously they made pretty much my whole adult life."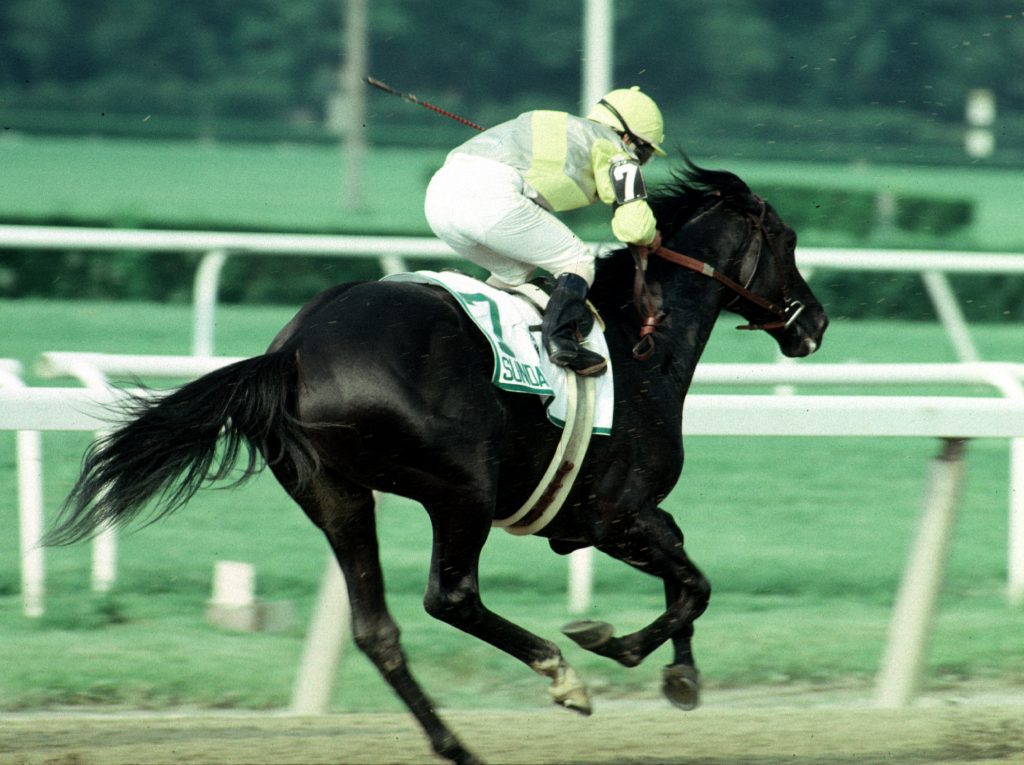 Sunday Silence got the best of his rival at stud as well, going on to become one of the best stallions ever in Japan, while Easy Goer died at the age of eight at Claiborne Farm from what is believed to be a fatal allergic reaction.
But his connections, along with his legions of fans, will always remember June 10, 1989, when Easy Goer showed up at Belmont Park, looked Sunday Silence in the eye, and proved to everyone that at least on that one day, the perfect horse did, indeed, exist.