by Bill Finley (8-minute read)
You certainly know Jim McIngvale the racehorse owner. He's campaigned a bunch of good horses, in particular the champion Runhappy. You might know Jim McIngvale the furniture salesman, the guy with the wacky commercials and stores in the Houston area. You probably don't know Jim McIngvale the person.
That may be because in the selfish, cynical, always look-out-for-No. 1 world we live in today, it's hard to imagine there really are still people left like this. Humanitarians.
This is not about some rich guy who gives a few hundred thousand to some charities and sits back, content that he's done what he needs to do for the less fortunate. This is about someone who can't say no, can't walk away when he knows something has happened where he can make a difference.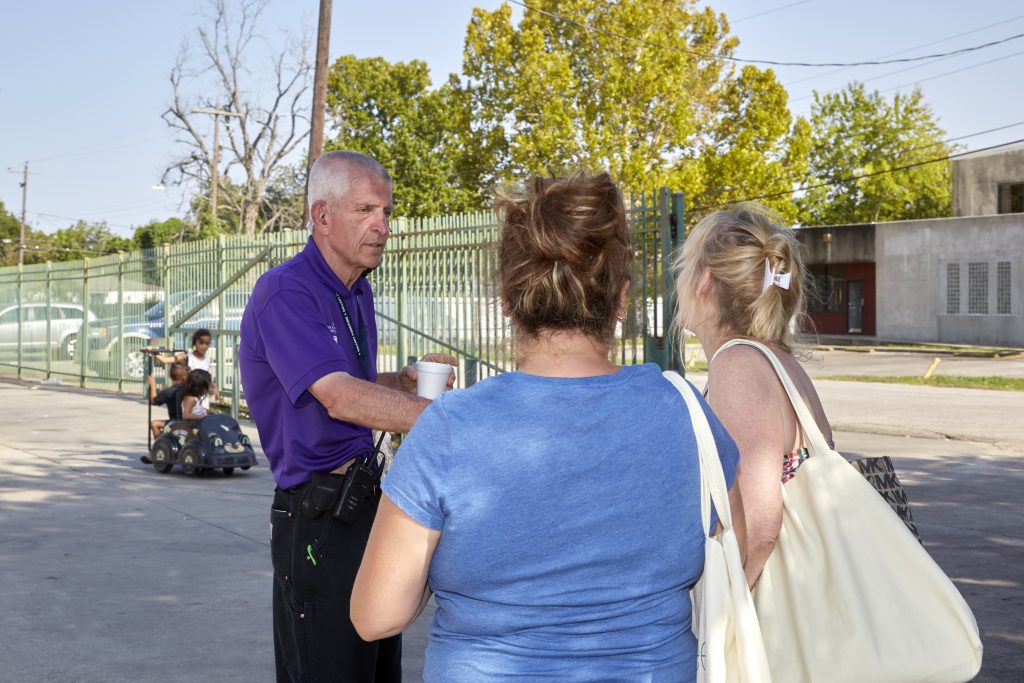 "This was taught to me by my parents," the man they call Mattress Mack said. "My parents were always telling us that the essence of living is giving and that we all have responsibility for the well-being of communities. So, to me, it just comes naturally. My wife is the same way."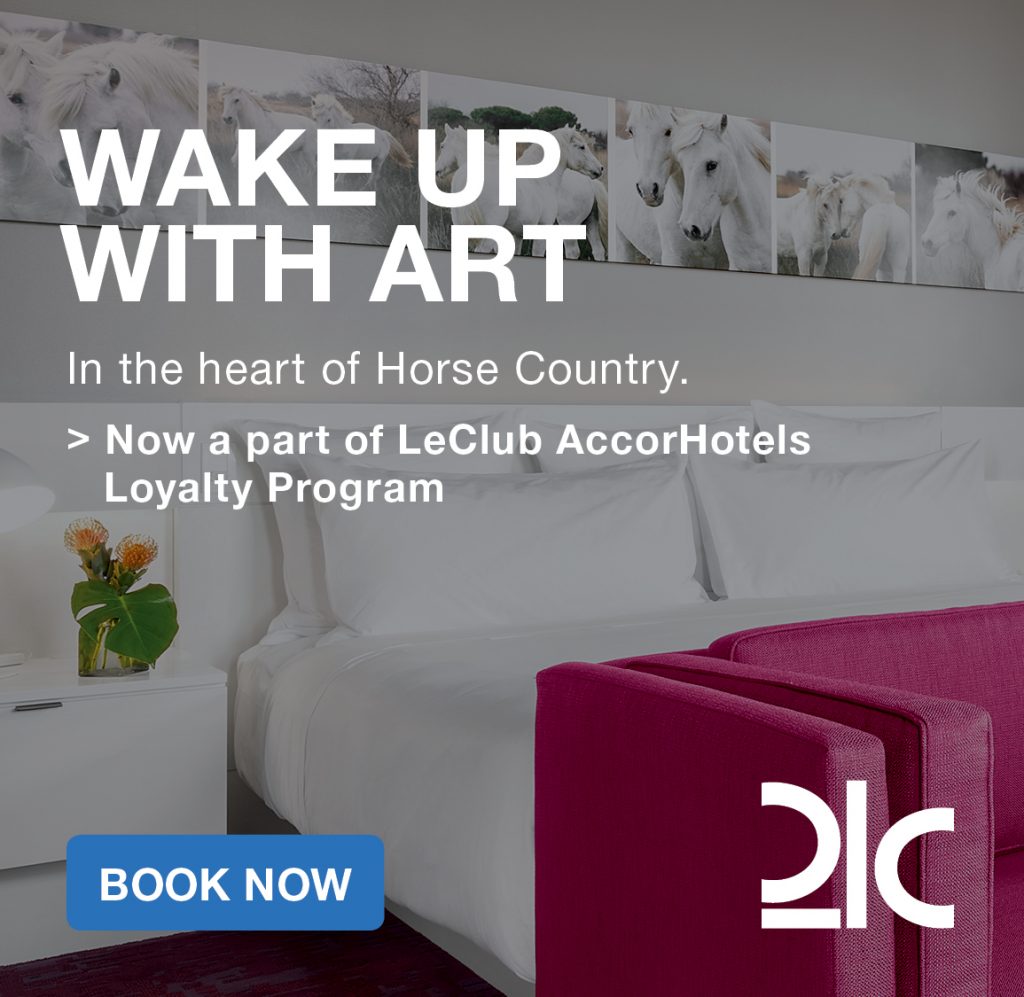 At first, he wanted to be a football star. He was good enough in high school to make the team at the University of Texas, the same team that won 30 straight games and two national championships. No thanks to McIngvale.
"I only had two problems," he said. "Number one, I was too small. Number two, I was too slow. The position I played was called the bench."
When it became clear that McIngvale was not going to be the next Roger Staubach, he took a job selling furniture in a store in Dallas. He had much higher aspirations. He didn't last long in that job and in the early 80s decided to open his own store. He thought he had a fellow investor, but that person backed out. So he loaded up his pickup truck and headed to Houston, where he would open the first-ever Gallery Furniture store.
"My wife and I came here with $5,000 and a dream," he said.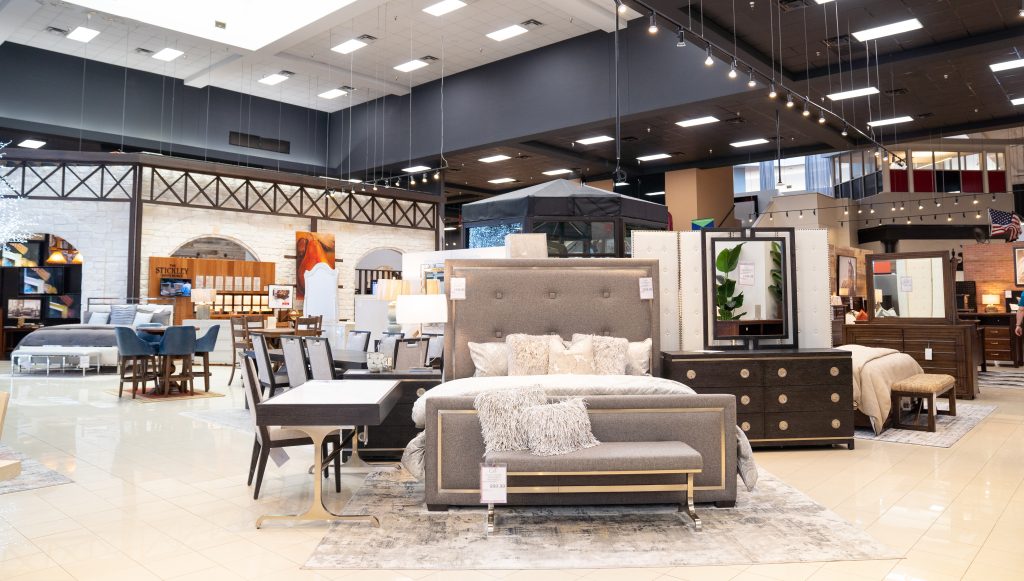 His stores were successful at first but with a downturn in the oil business, his business took a dramatic downward trend. Once again down to a few thousand dollars, he turned to television advertising and that's where the legend of "Mattress Mack" was born. No antic was off limits. Texans loved the down-to-earth guy who would say crazy things on television and act like a lovable maniac. The commercials reignited the business and today Gallery Furniture has $200 million in annual sales and consists of three stores, all of them in the Houston area.
"Though a lot of hard work and a lot of great support from our employees and our community, we're still here 38 years later," he said.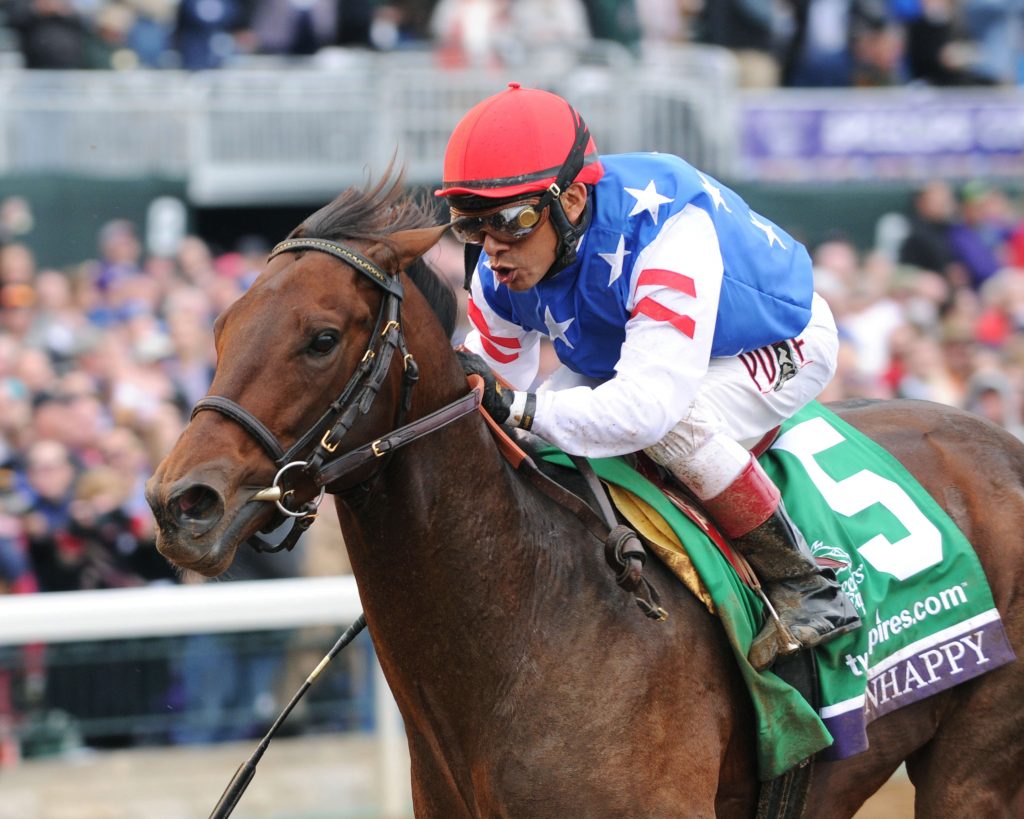 Now 68 and wealthy, McIngvale is at a point in his life where he doesn't need anything. He even crossed one of the very last things off his list when he campaigned an Eclipse Award winner in Runhappy, whose first crop will sell at this year's yearling sales. There are a lot of things he could do with his money, mainly spend it on himself. But he believes that the best use for it is to help the less fortunate.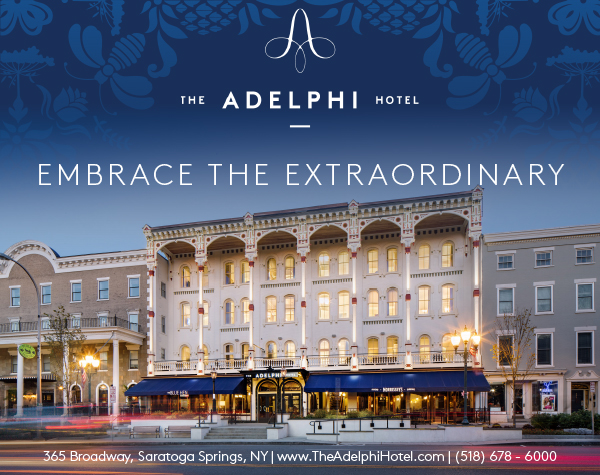 For a brief moment of time, we didn't worry about right-wing politics, left-wing politics. All we worried about was taking care of people.—Jim McIngvale
One of his first ventures was to give away furniture to the needy at Christmas time.
"We do a furniture giveaway to 30 households every year and we encourage people whose friends, neighbors, relatives, people at church, people at school that have had a hard time to write us a letter and tell us about their needy situations," he said. "We get thousands of letters. Now it's morphed into emails of course, but thousands of emails come in every year about people who need help. And we try to pick 30 or 40 that are needy and give them a house full of furniture. Many of them come back a decade later and say that it changed their life. So, it feels good to do that sort of thing."
In 2007, McIngvale held a fundraising event at one of his stores for The Salvation Army. It attracted President George H. W. Bush and former First Lady Barbara Bush as bell ringers. McIngvale donated $50,000 of his own money to The Salvation Army.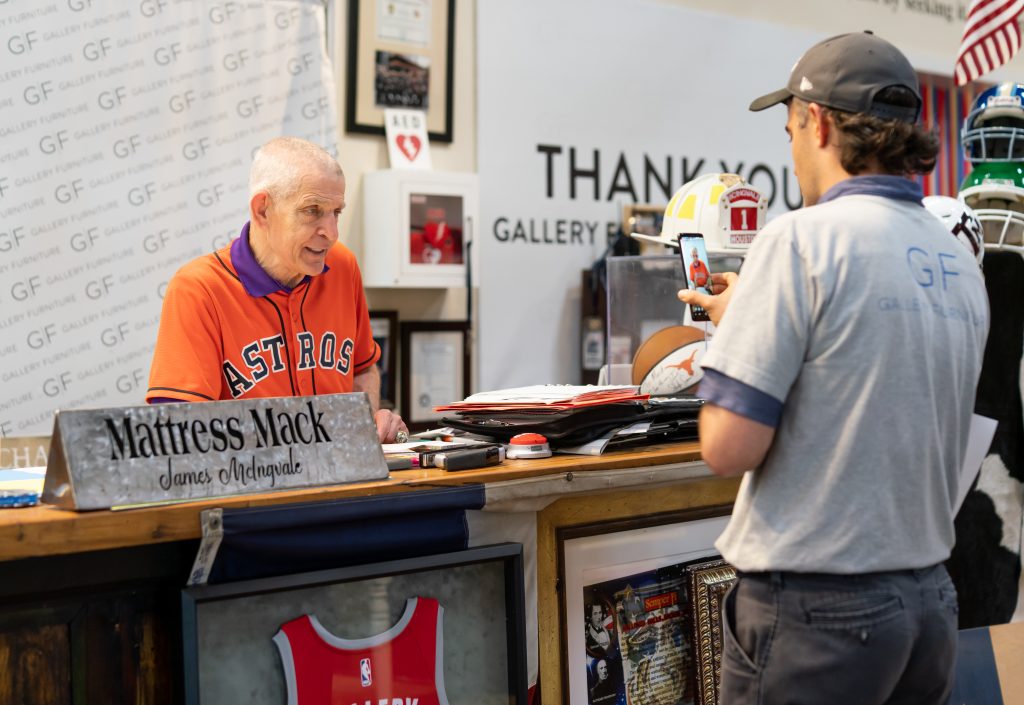 But it was the two major hurricanes, Katrina (2005) and Harvey (2017), that hit the Southwest that brought out the very best in McIngvale.
Though not from Louisiana, McIngvale felt for the people from his neighboring state whose lives had been turned upside down by Katrina. He knew that countless people in Louisiana had nowhere to go, so he opened the doors of his stores and told people they could come there for refuge.
"After Katrina, people were evacuating New Orleans and we put a sign on the marquee that said, 'Louisiana residents sleep here for free,'" Mattress Mack said. "We had a couple of hundred people sleep here for a couple of nights and it turned out fine."
McIngvale has never spoken about the economic impact such a gesture must have made on his stores. First off, people are not going to want to shop in a store filled with 100 or so refugees from Katrina. And once the people use the furniture, it's no longer exactly new. A mattress slept on for three or four nights by bedraggled escapees from a flood is like the new car you just drove off the showroom lot. The minute it leaves the lot, it's no longer a new car.
Twelve years later, another hurricane struck, and this one hit McIngvale's beloved home of Houston.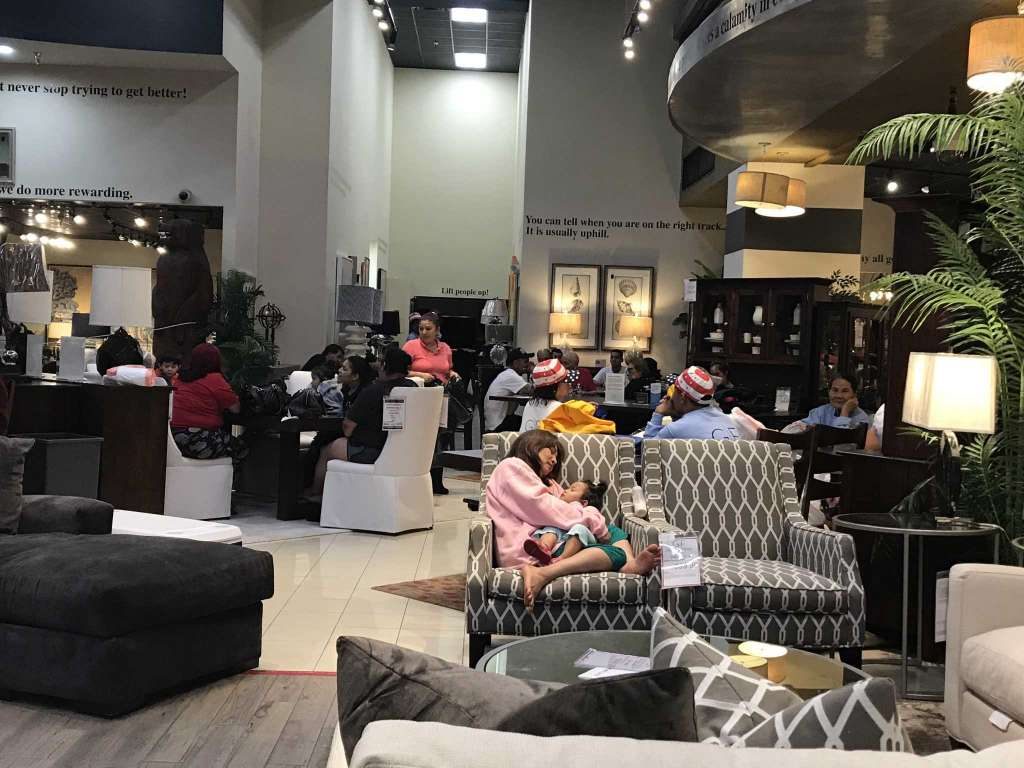 Hurricane Harvey caused $125 billion in damage, primarily from the flooding that smacked around the Houston area. The wettest tropical cyclone on record in the United States, it inundated thousands of homes and left 30,000 people, whose homes had been destroyed, struggling to find a place to go. A total of 17,000 people had to be rescued by first responders. There were 107 confirmed deaths from the hurricane.
True to form, McIngvale leapt into action.
His own home was filled with two to three feet of water, but he managed to get to one of his stores and went back to the playbook he used for Katrina. He decided to open two of his three stores as shelters for the people of Houston and surrounding towns. He used his company's moving trucks to help people who were trapped inside their homes. About 250 people stayed at the two Gallery Furniture locations.
"Harvey was devastating for Houston and so many Houstonians, all the way from on the Texas coast, to Houston, to Beaumont," he said. "There were 50 to 70 inches of rain, enough water to fuel Niagara Falls for 21 days straight. About 500,000 cars in Harris County, this county, were totaled. And so, it was just a body blow to all of us. But the best thing about Harvey was it brought us all together. And, for a brief moment of time, we didn't worry about right-wing politics, left-wing politics. All we worried about was taking care of people. So, out of hardships, again, came some really good things, and we learned how to love one another even more. It was great for all of us in Houston to band together and get through it together."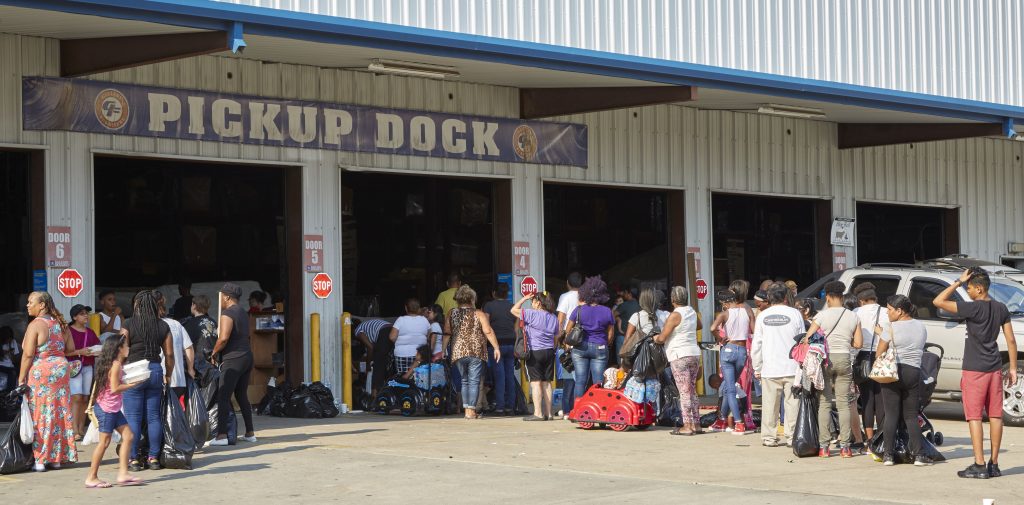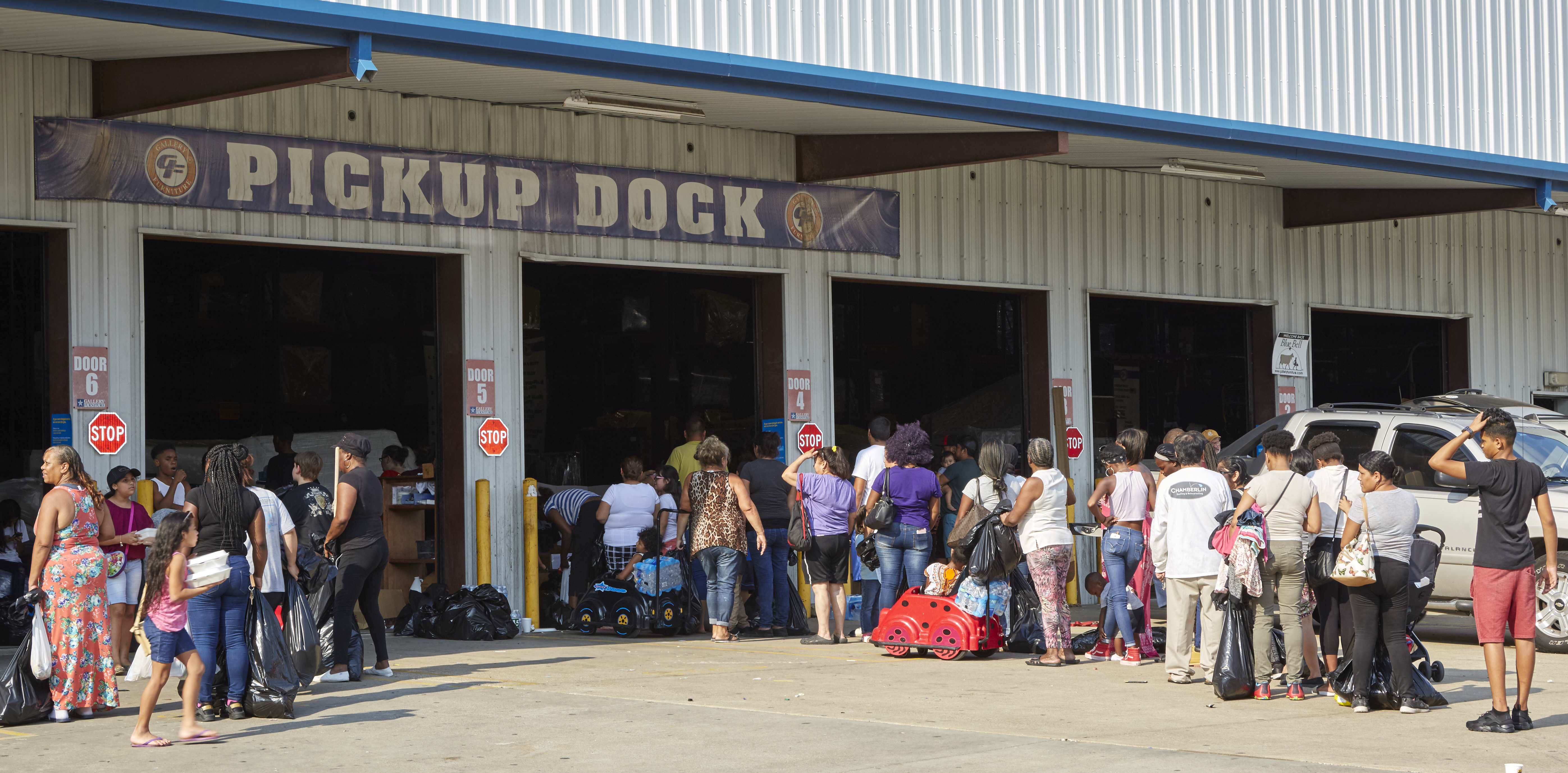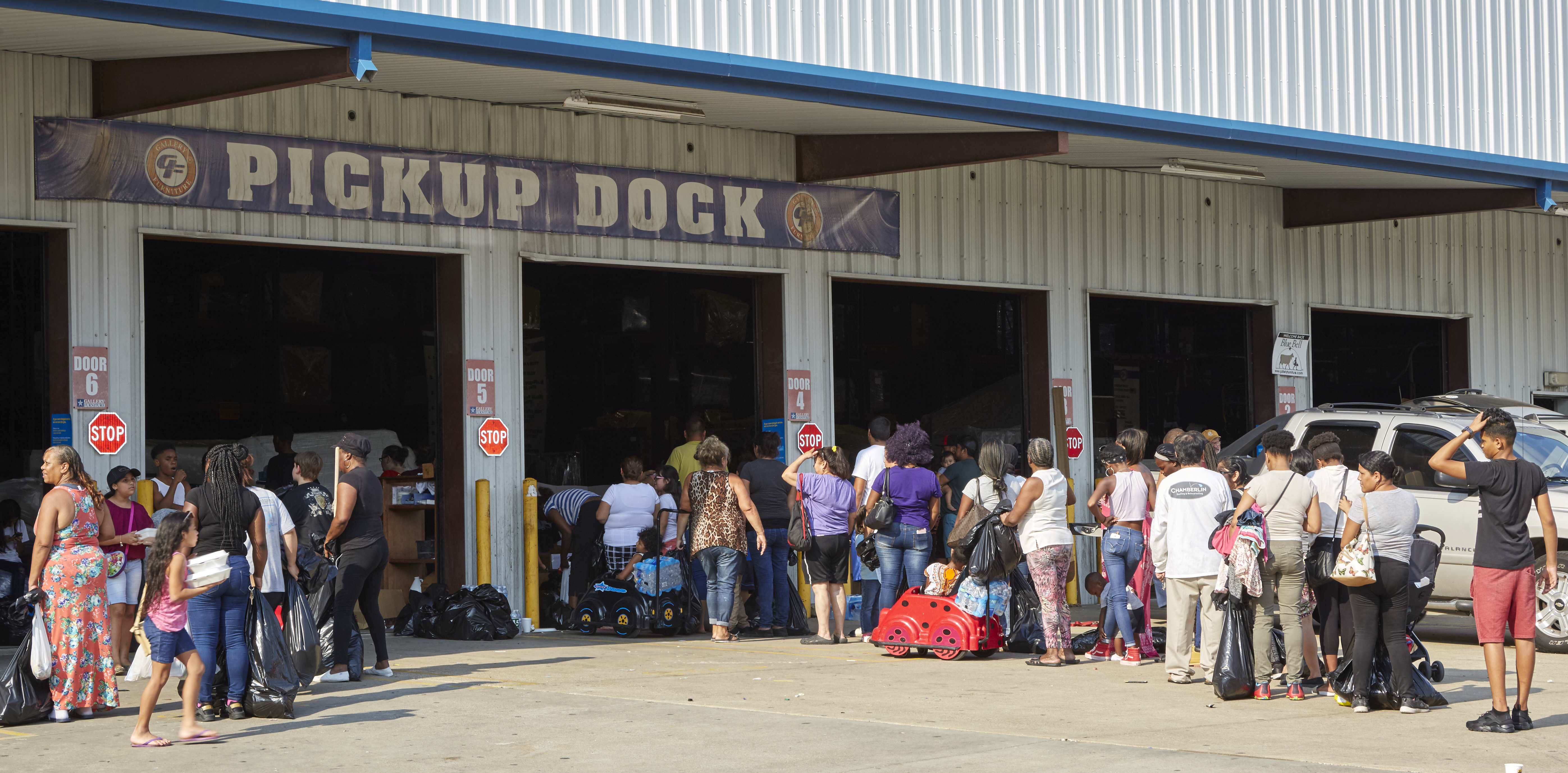 McIngvale said that for the good of everyone involved, the goal was to get the people back into their own homes as soon as possible. That wasn't easy.
"A lot of people stayed in the stores about three nights," he said. "Their number one concern was, obviously, getting back home, but we had them here for two or three nights. And it was people sleeping everywhere on couches, mattresses, and eating on top of the dining room tables. And these people were freaked out. 'What are you going to do with all this furniture after these people ate on it, and slept on it, and all of this?' I said, 'I might have a sale and sell it.' What else can you do?
"It was organized chaos, but we had volunteers walking the floor all night, making sure everybody was okay. And we had people sleeping here, sleeping in the warehouse, sleeping everywhere, but the people were great and they helped each other and we got through it."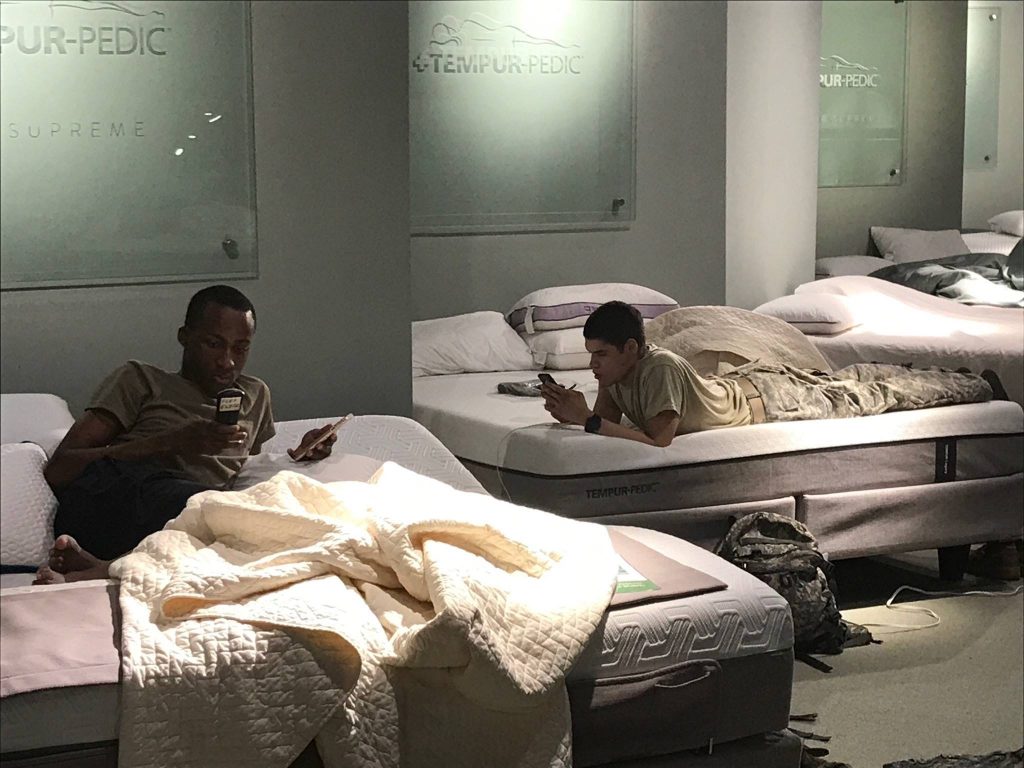 McIngvale says that one particularly poignant moment still stands out in his mind.
"The biggest moment was probably on Sunday night, or actually Monday morning about two in the morning," he said. "There was three or four feet of water everywhere and I was at the front of the store and this little girl came to the door. She was Hispanic with her parents and another guy. Only one out of the four spoke any English, and it was her. And she opened the door and she had been out wading through the water in the hot humid air, which is 90 degrees at that time. Now she's in this store and we had the air conditioning on because of all these people sleeping here. And she's crying and couldn't control herself. She was hot and miserable, but now she's wet and cold because of the air conditioning. She finally got up the nerve to come up to me and say, 'Can we stay here tonight?' It took a lot of courage for her to do that at such a young age and it made me so happy to help her family."
The list goes on. Some seven months after Harvey hit, McIngvale donated $800,000 to assist victims of the hurricane. Of all things, he once saved a manatee. He worked with Presidents Clinton and Bush 41 to help raise about $15 million for the Bush-Clinton Tsunami Fund. For his efforts to help people during Hurricane Harvey he was honored as the recipient of the McLane Leadership in Business Award, which recognizes "outstanding contributions in the area of business, public service, or community service at the national level."
My parents were always telling us that the essence of living is giving and that we all have responsibility for the well-being of communities.—Jim McIngvale
And what will McIngvale do if another epic natural disaster hits the Houston area again?
"We will do the exact same thing all over again," he said.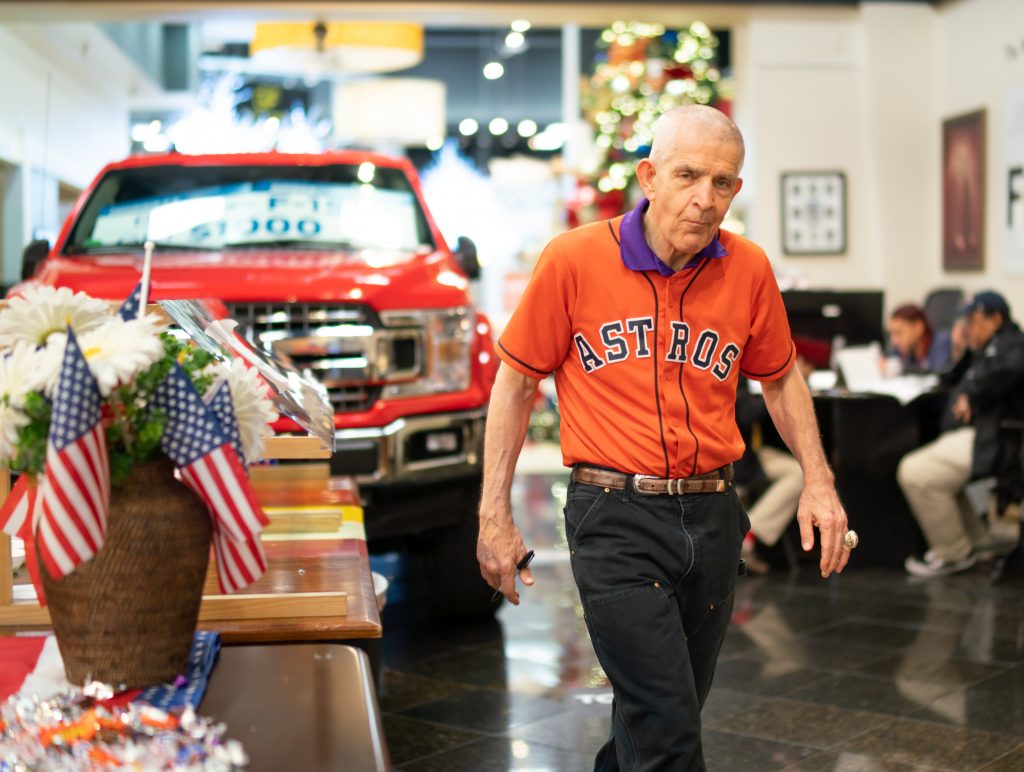 Hopefully, Hurricane Harvey was a once-in-a-lifetime event and McIngvale can go back to selling furniture, making zany commercials, and watching the horses he is involved with run, including the offspring of Runhappy.
But that would be too easy. The world is a tumultuous place and there are times and situations where people need help. Jim McIngvale has the means to do so and a giant soft spot in his heart. When it comes to good deeds, you can be sure we haven't heard the last from him.